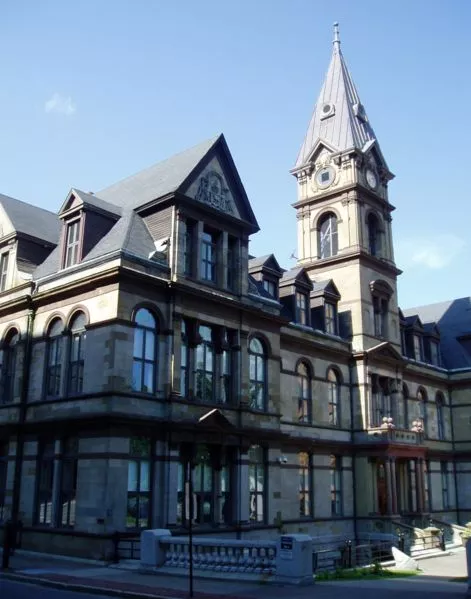 When it comes to running the city, 'tis the season...for putting things off. Even winter is sluggish this year; due to unseasonably warm temperatures and heavy rain, the hoped-for Wednesday grand opening of the Common skating oval is delayed until it's cold enough to make ice. Whether the late arrival of winter reflects a new globally-warmed reality is as yet unknowable, but it's worth noting that, thanks to an especially mild winter last year, the city saved $3.6 million in expected snow removal costs.
Otherwise, the blame for delay rests with Halifax council. Besides a rushed agreement with the province for convention centre financing (see adjoining story), council has managed to put nearly every substantive issue off until at least after the holidays. The winter on-street parking ban, which supposedly is in place to allow plows to clear narrow downtown streets of snow, began Wednesday night, during a monsoon-like rain storm. Again citizens are outraged at the prospect of $50 tickets throughout the winter, but council has not scheduled a discussion of the matter.
The city faces a looming $13 million budget shortfall, but council this week dealt with the issue by holding an all-day secret meeting, then holding a five-minute public meeting to approve a cryptic order to staff to bring back possible solutions sometime in January. "It's only two percent of the budget," said acting CAO Wayne Anstey. "Not a big deal."
Oh, and remember the Bridge Terminal expansion? The new, longer buses are in permanent gridlock at the terminal, piling up and backing into Wyse Road, a constant safety reminder of the need for a new terminal. Construction was at first slated for last September, then October, and now, well, maybe in 2011 sometime. Three times council has delayed discussing budget problems related to the project. Council cut an entire day off its budget meeting this week, but didn't take advantage of the free time to address the terminal. Council doesn't meet again until January 11.