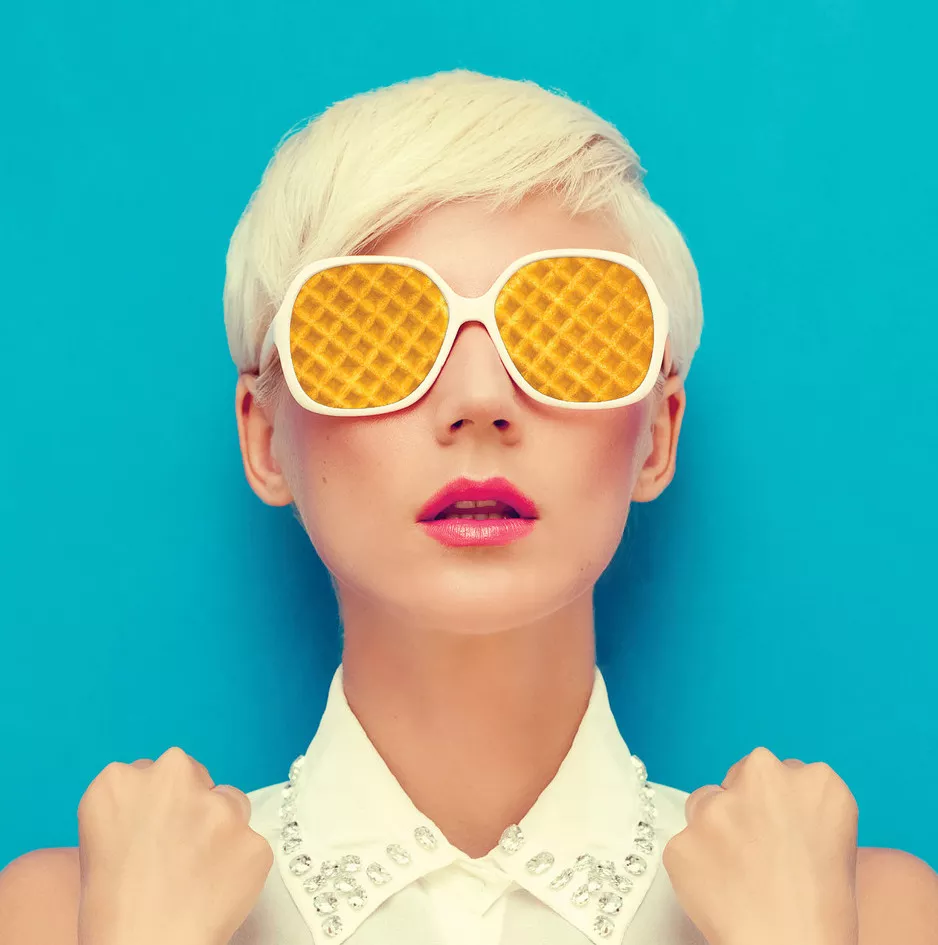 On Barrington Street, a poster of a woman is plastered on a darkened window. Her hands rest on her shoulders, her head facing forwards. Her gaze is obscured by her sunglasses made of waffles. Below her is an enigmatic phrase: "We Dream of Waffles." Above her, "Pop-Up Event Coming Soon." No other information is available on the poster. It is vague and cryptic, a waffle-wrapped riddle. One can't help but be intrigued by this poster, and that's how Rebecca Singbeil wants it.
"There's a lot of mystery behind it," she says. "We're teasing people." Singbeil, along with a her friend Allison Ghosn, is a co-founder of The Chameleon (1587 Barrington Street, the former Games People Play), the space the waffle bar will occupy. Singbeil and Ghosn started The Chameleon as a flexible venue for events and the waffle bar serves as their soft launch. "We had a whole list of events we wanted to do," she says. "Waffles sounded fun." The Chameleon's mission is to use"experiential marketing,", promoting brands by giving the consumer a memorable experience. Singbeil dreamed of dipping her toes into such a venture and when an empty space on Barrington Street opened up, she leapt at the chance.
"Every business should look for ways to give back to their community," she says. The waffle bar will honour that spirit, since a portion of its proceeds go to its partner, Nourish Nova Scotia. Founded in 2012, Nourish NS focuses on healthy food education and giving nutritious food to those in need. Singbeil respected their mission and offered a partnership to raise the company's public profile.
"We're a small organization," says Margo Riebe-Butt, the executive director and secretary-to-the-board of Nourish NS. "We always need good partners." Waffles may not seem to be the healthiest food but Riebe-Butt said a nutritious waffle option will be available. For those craving more decadent creations, a creative variety of "not your typical waffles" will be available—including an eggs benedict concoction. Along with the waffles, which will be made by Kitchen Door Catering, will be DJ Zora the Sultan and"bohemian garden" decor designed by Black Market.
Singbeil hopes to create a memorable, short-lived experience at the waffle bar. It is only up from August 7 and 8, from 7 to 11pm. A brief flash before vanishing into the ether. So break out the maple syrup; waffles are on the way.