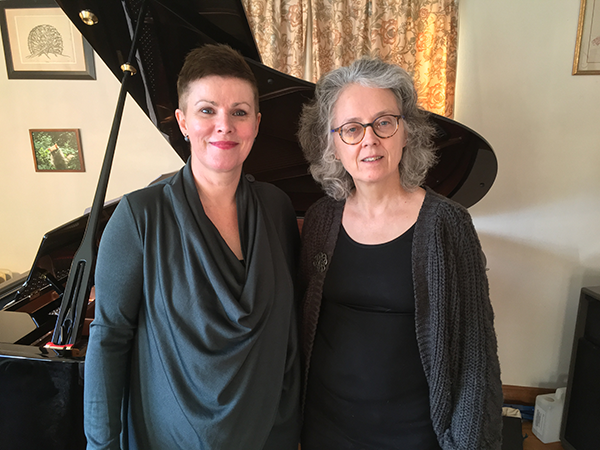 NEWFANGLED w/Derek Charke
Thursday, April 18, 7pm
Paul O'Regan Hall at the Halifax Central Library
5440 Spring Garden Road
free
---
Pianist Barbara Pritchard and vocalist Janice Isabel Jackson form the duo NEWFANGLED and are bringing their 30-plus years of experience to perform some of Canada's best contemporary works, free to the public at Paul O'Regan Hall.
"The main goal is really to help audiences not feel so lost when they listen to contemporary music," says Jackson. Step by step, these "ambassadors for new music" take a fun, down-to-earth look at the creative—but sometimes intimidating—world of contemporary music. They start with a live performance of a piece by one of Canada's best composers, then follow it up with a behind-the-scenes look at the composer's process.
"We were interested in bringing a fun and informative series to the library that looked at new works," says Jackson, "and what the composer was thinking when they wrote the piece."
Thursday's session will be will be a slight deviation from the usual, as it will guest star Juno Award-winning composer Derek Charke, featuring his collaborative piece "Oikos Ecos." Charke will be speaking about his piece, a commentary on social media, as well as taking questions from the audience.
A typical session in the series would include a brief lesson on the music's score and an opportunity to follow the score projected onto the screen with a live performance of it.
The night ends with a Q&A, which has an open policy of "there is no such thing as silly" questions. Jackson welcomes anyone and everyone to participate—no knowledge of contemporary music necessary. In fact, this series is designed for those who just want to learn more: "We are making it as conversational, accessible and fun as we can," says Jackson.