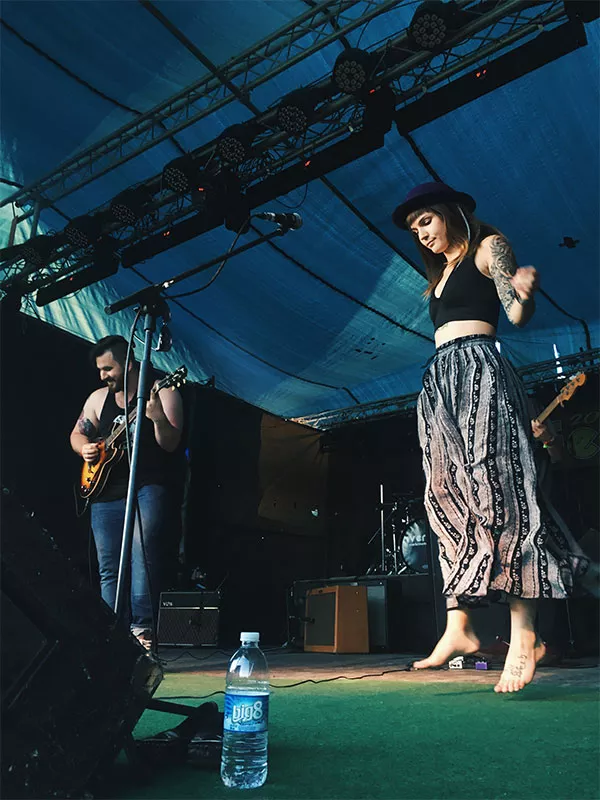 The rock-fusion band Bear Le Friends (barely friends) throws things back in a variety of ways with sharp vests, multiple vocalists and a whopping six members.
"I love having so many voices around," says vocalist/guitarist Brad Hill. "It makes the whole process so much more fun. It's much more compromise, so many different avenues for creating sound. I played in a lot of three-pieces before, I've done a lot of work with guitars and drums. More people is less of a workload." "It's equal distribution of the work," adds vocalist Brittany Coombs.
Le Friends also includes drummer Carlin Macvicar, vocalist Jasmine Wong, guitarist Matt Fraser and bassist Max Mackeigan. "I was a solo artist who dabbled a bit in choir in high school, which felt very limited," says Coombs, who's engaged to Macvicar. "Carlin introduced me to going to music festivals, and I fell in love with jam bands. To be able to showcase our talents while enhancing our friends as well."
Bear Le Friends' recorded output so far is a three-song visual EP recorded at Codapop, available on YouTube, with plans to follow up later in 2018 for a release next year. If you missed the band at Evolve, there's one more chance this summer—the outfit is on tap for Mount Funky in Blue Mountain, Pictou County August 24 to 26.
"When we first started jamming, we all barely knew each other," says Coombs. "Now we can barely go a week without going through music withdrawal." —TT