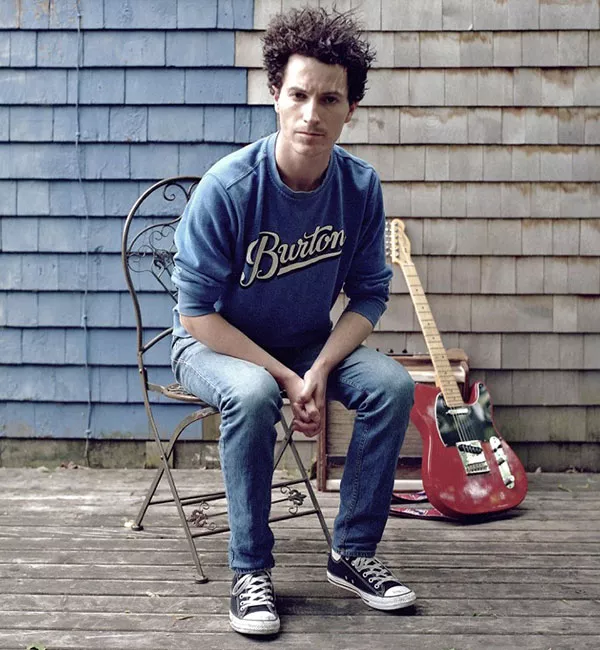 Alexander MacNeil, the wry leader of Alexander and the Great Ones, is a Nova Scotia native, but he was gone for awhile.
"I was working and avoiding responsibility," he says of his time in Dawson City, Yukon. "I worked at a hotel and wrote most of what will be my new album on a piano up there. Dawson in the summer is full of a bunch of transplants who have come up to work. It's like Banff for the weird kids."
He's recorded those songs with Dale Murray, a stranger at first. "I landed in his living room and up on the walls were all my favourite Nick Lowe records, all my favourite Beach Boys records," he says, "and I was like 'Oh here's my kindred spirit, here's my one and only, here's the love of my life.'"
Due out this fall, the record is called SUPER TURBO and will likely come in at seven songs. MacNeil's songs—and they are his alone, the Great Ones tend to be hired guns—are rollicking and, despite the fact he calls himself "a massive schmaltzy romantic type," sharply funny. Example: "I'm not a soft-spoken singer with the silver tongue/I don't fancy fighting battles Joel Plaskett won," he sings on "So Crass."
He points to artists like Ween and Harry Nilsson, "where you meld your humour and your vulnerability in a way where nobody knows which is which," he says.
"Humour is a massive part of what I want to do. I don't think I could ever play in a band that took itself too seriously. I'm very nervous the Halifax music scene has been taking me earnestly for the past year." —TT