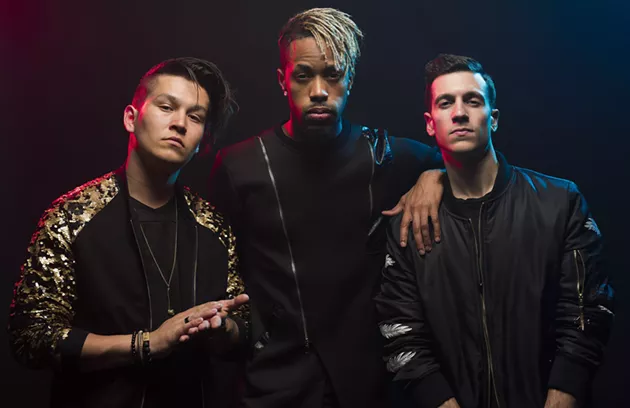 Halifax EDM outfit
Neon Dreams
has announced it has
pulled out of a cross-Canada tour
as allegations of sexual misconduct against the members of Hedley pile up this week. The trio has been on the Cageless tour since it kicked off February 5 in Abbottsford, BC, and was scheduled to open all 32 shows to the end of the run March 23.
The #outHedley movement was started on Twitter this week—asking for stories of band members' misconduct over the past decade, since singer Jacob Hoggard became a star via
Canadian Idol—
and
Exclaim
reported yesterday
that the band was investigated by police in London, ON for drugging an underage girl in 2005. In the wake of these reports, Hedley has been booted from next month's Juno Awards show and dropped by its management company and agents.
"In light of the allegations surfacing against Hedley, we can no longer in good conscience continue on the Cageless tour," writes Neon Dreams in an official Facebook statement. "We understand this choice could negatively impact our band professionally but in the end we have to do what we feel is morally right."
To step down from dozens of arena dates—for any band, let alone a young independent one like Neon Dreams—is a very risky and incredibly admirable stance.
The Cageless tour is set to visit the Scotiabank Centre on Friday, February 23.