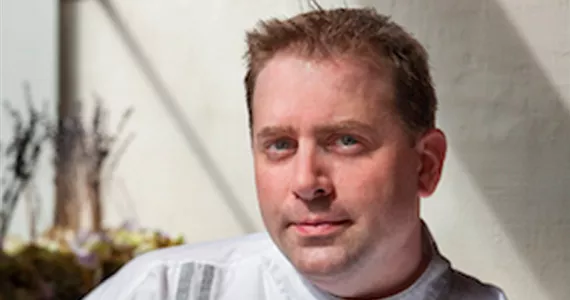 Get your towels ready, it's about to go down.
Ships start here, so it makes sense that Right Some Good pops up in Halifax with at the Stadacona Drill Shed and, yep, you guessed it, sha-sha-shorty: on a motherfuckin' boat.
"The flight deck on HMCS Preserver is obviously an incredible spot for a pop-up, that goes without saying," says Pearleen Moffard, Right Some Good's organizer. "We've never popped-up on aboard a ship before. [But] if there's a ship you'd want to do it on, it's HMCS Preserver with a panoramic view of Halifax."
The two chefs working---New York's Ed Cotton and Rome's Cristina Bowerman---will enjoy a rare treat, cooking in navy kitchens. Since, generally, only naval cooks are allowed, their sous-chefs will all be mined from the corps. "The Royal Canadian Navy have been absolutely wonderful to work with. They see the opportunity to work with two of the world's leading chefs," says Moffard. "The head of their culinary team, Chief Blair King, is pretty excited to have his team the working with a Michelin-star chef and one of New York's award-winning chefs. Both pop-up dinners will be an experience of a life-time for everyone involved."
Ed Cotton is a name people may be familiar with because of his appearance on season seven of the USA's version of Top Chef. The 36-year-old has a wealth of experience, from his beginnings at the Bellagio Hotel under Todd English to his work running the kitchen at New York's rustic Italian restaurant Sotto 13.
"I have never been to Nova Scotia and am excited to see what's in store for me up there," says Cotton. "I'm also excited about the seafood, and designed a menu to really showcase what you have to offer. Fresh!"
Cotton's Maritime inspirations have led to a menu that will feature local fish crudo, curried coconut mussels, and butter-braised crab leg. "I'm really excited about what I'm going to be serving," he says. But what really excites him is the venue.
"What really attracted me to this event was cooking on a boat," he says.
So look for Ed Cotton on Saturday night, arms spread wide on the starboard bow. "Hey ma, if you could see me now," he'll say. "I'm on a boat. (I'm on a boat.)"