It was the summer of 1997. I was 14. I had known I was becoming sexually attracted to other girls for a while. It started off as innocent, playing house with my girlfriends but both being the Mommy, that kind of thing. Eventually, as myself and my playmates grew a little older and a little more curious about our bodies, we started taking things a little further.
At 14 we were too old for "House," but we weren't too old for our modified version. My mom had been on my case all summer about why my friends and I weren't going outside or swimming or doing normal summer vacation stuff. At one point, I was wearing scarves in 30 degree weather to hide my hickeys and having lots and lots of sleepovers. 
One day, after tempting fate for months, my mom finally walked in on me with my girlfriend. "Yep, I knew it," she chuckled to herself, before she closed the door and walked away. I'd already been playing softball for years so this was the next logical step.
My girlfriend was obviously terrified. She was justifiably embarrassed being caught in such a compromising situation by my mom, and being kids, she thought we were in trouble and that Mom was going to tell her parents and get her grounded. We scrambled to put our clothes on. As I went to wrap my scarf around my neck, I dropped it back on the floor, and I realized, "I'm free!"
My mom and I did end up talking about it all later. It's confusing, and being so young, I didn't even fully understand what gay, straight and bi was. So I was lucky my mom was so supportive and understanding. She never ended up telling my girlfriend's parents. She respected that it was up to her to do on her own time. And no one got grounded. I feel like having it come about by accident made it a lot easier on me, like ripping the bandaid off. I think about coming out as a roller coaster: while you're waiting in line to get on the ride, watching it go around and around, you're  building it up, freaking yourself out, but then you climb aboard and it's not that bad and actually pretty fun.
click to enlarge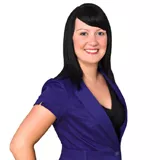 Charlene Mills is a real estate agent here in the HRM and enjoys hip hop, her dog and cooking