From inside its ivory gates, university feels endless. Life, however, will move on. For better or worse, today's first-year students will tomorrow be looking back on the days that were. Feeling nostalgic, The Coast asked several prominent and respected local figures what they remembered from school years past. What did they most miss? What real lessons did they learn? From their lips, to your ears, we present this advice; savour this time. Pretty soon, you'll have to start paying back that loan.
———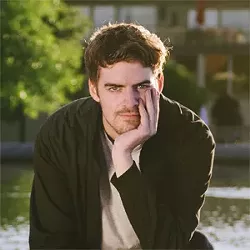 Pizza. But not just pizza. The reward of pizza—the kind you could appreciate after toiling away all afternoon and most of the evening in the same one or two rooms of the journalism department at King's. The communal pizza, ordered to the third floor, shared amongst the few still in the computer labs for whatever reason. Maybe they were past their deadline, or they just weren't ready to go back to their shoebox apartments, their dorms, wherever. The infinite neverending pizza came and went in five minutes flat, if that. But if it was a good day you could always count on one thing: garlic fingers.
—Ryan Hemsworth, musician


A few things I don't miss about being a student are being broke and pulling all-nighters to finish essays or cram for exams. What I do miss is sitting with a giant coffee and listening to a great lecture or participating in a heated discussion. These days, it's more about professional development with the end goal of being able to do your job better. Nothing wrong with that—but there's something to be said about learning for the sake of learning, as cliche as it sounds. 

—Ivy Ho, director of communications and marketing at Downtown Halifax Business Commission

Ah, small-town living. I took a community college course at NSCC's Stellarton campus. What's that you say? What about a social life? My social life consisted of going to the mall and shopping for groceries on a Saturday night. My class was small, so it was easy to make connections. I was fortunate enough to make a few close friends. Solid friendships made during school "daze" can be as valuable as the certification/degree you studied to complete.
—Marrilee Wilson, yoga instructor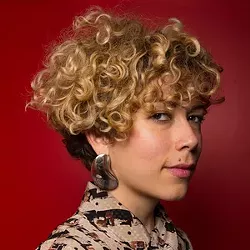 One howling night my housemates and I braved the walk from Jubilee and Oxford to Tribeca. It was snaining—that special Halifax brew of rain and snow—so hard that the power lines crackled and sent sparks showering onto the sidewalks around us. At the top of Blowers we jumped as one of those power lines gave in and came slithering menacingly to the ground. My coat definitely wasn't waterproof, or even warm (so Toronto). We arrived damp, faces scraped red by the wind, to the cave of Tribeca's dance floor. It was heaven: warm and close as ever. DJ Double A outdid himself putting the dance into the eight of us that had made it. That's when I learned about how DJs can be heroes.
—Catherine Abreu, DJ Goldilocks and Ecology Action Centre dynamo
I learned lots during my years at Dal, but the biggest thing I learned is to not be afraid. Education shouldn't be about perfect citations, memorization and caffeine-induced all-nighters. It's about learning from failure and making your own experiences. It's about finding something you're passionate about and making a life from it. Learning goes beyond the classroom and a B- on your paper does not determine your ultimate success. Education is about self-actualization, not fear.
—Killa Atencio, spoken word artist
One of my favourite memories from Saint Mary's was selling roses for Valentine's Day. The experience was great and we raised a lot of money for the Computer Science Society. Graduation was a sad day for me because SMU was my first home—my home for six years. I loved the scent of McNally and Loyola. That's why I decided to go back and teach at SMU part-time: so I can experience that scent again twice a week.
—Saeed El-Darahali, founder, president & CEO SimplyCast
NSCAD is where I met one of my favourite artists and my now good friend, Leya Evelyn. I felt such a strong creative connection to her work so I just kept taking her classes. I felt the same way about my drawing prof, Michael Fernandez. At times I was on the verge of dropping out, until I met those two. If you feel like someone believes in you, you can go a long way. I loved my time there, and I miss drawing big curvy naked ladies in that white room with all the pillars and windows!
—Jenn Grant, musician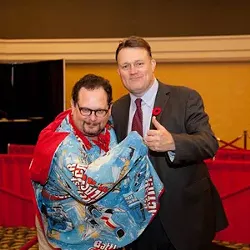 Every month Dalhousie would hold a Super-Sub with bands and such, and one event had a horrible band called Wabbit playing the main stage. My buddy said "Hey, some little guy is rocking the cafeteria." Turns out to be Bryan Adams and he ends up playing to about 30 of us. I bought him a beer and told him he was "pretty good" and "not to bummed out to be stuck amongst the four-seat tables." He thanked me, and due to my kind words become the megastar he is today.
—Fat Apollo, more a concept than a person
Being a high school student and going to college, I was nervous. Thoughts of not knowing anyone, not having any of my friends there and having to pay to be there were all daunting. The thing that I remember most is the first day, picking a seat. That seat to me, at the time, determined my whole school year and how well I thought would do in college. I am glad that it's over because of the commute from Halifax to Dartmouth, but I do value the relationship I have built with my classmates and the college.
—Lindell Smith, co-founder Centreline Studio/youth programmer Halifax North Branch Library
My advice for NSCAD students: Take classes (even elsewhere) in entrepreneurship, taxes, grants and marketing. Learn to build portfolio websites and use social media. Apply for bursaries and scholarships. People might try and make you feel bad for wanting to make a living—don't let them. There's no shame in the hustle. Don't kill yourself on that 40-hour charcoal drawing. Limit your drug intake. Don't be an asshole during crits. Take advantage of the NSCAD food bank. Check the bedbug registry. Get to know the Sexual Health Centre. Don't hook up with your teachers, or guys who call you their "muse." Go to the Halloween dance. Wash everything from Value Village twice. Eat vegetables. Take a letterpress class. Go splits on an Amazon Prime account for art supplies. Sleep, drink water and call your parent(s).
—Kate Leth, comic book writer/artist