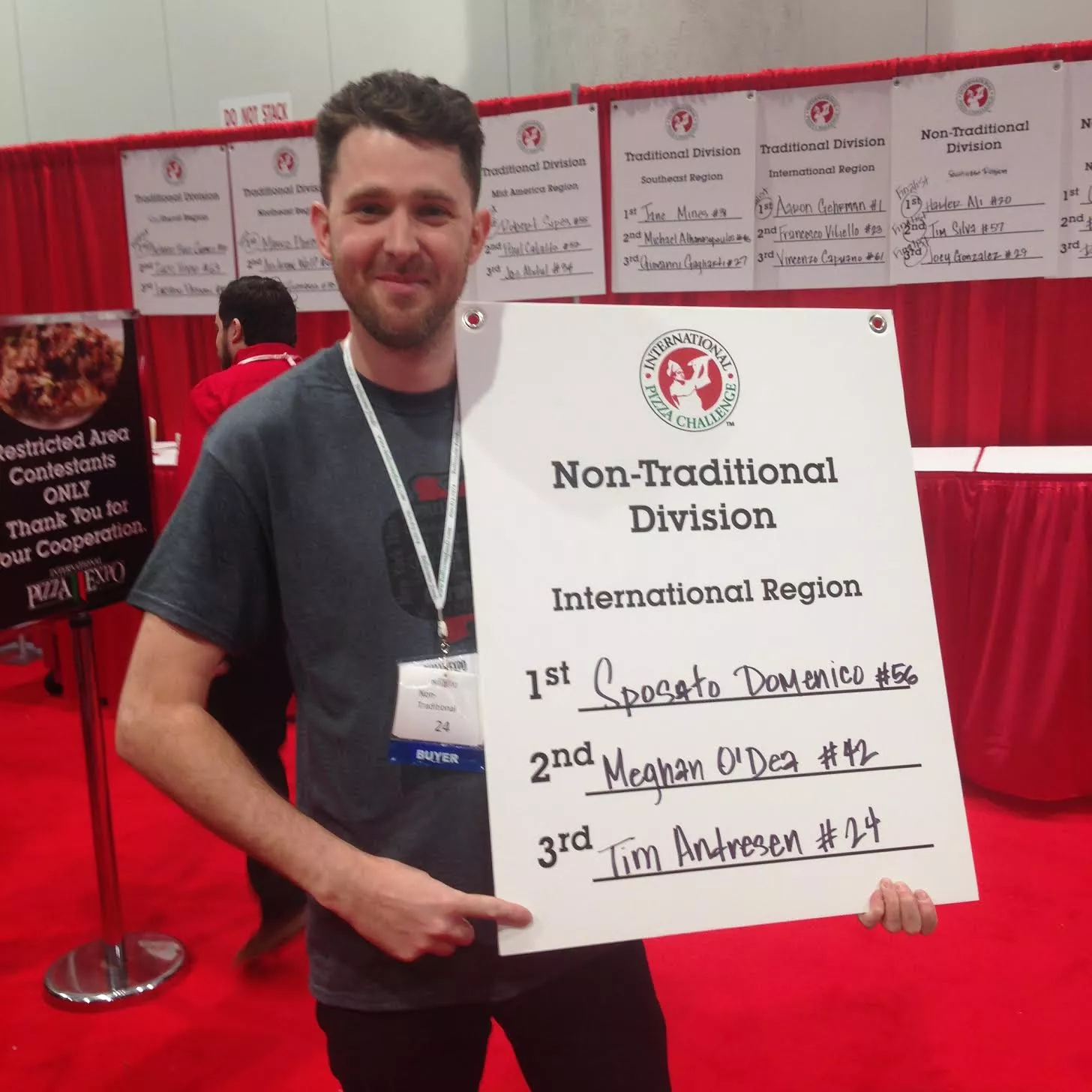 The world's most passionate pizza people were in Las Vegas last week for the International Pizza Expo 2015, a two-day event that drew 3,000 exhibitors and 7,000 eager attendees. Halifax's wood-fired pie connoisseurs, Morris East, were among those thousands, bringing a souped-up version of their Pear pizza with them.
"It's a place to learn everything about pizza, the best and most interesting people go," says chef Tim Andresen, adding that his boss—Jennie Dobbs—was instrumental in not only getting Morris East to world's largest pizza event, but landing it in the International Pizza Challenge finals as well. It was the Lumberjack pizza that earned the restaurant a spot in the Non-Traditional category (International Region), but after much consideration they swapped it for the long-time customer favourite Pear.
"When you put on a rock show, you play your standards," says Andresen, a self-proclaimed pizza worshipper, who amended the pie to be super local with ingredients like Urban Blue double cream blue cheese, Ratinaud proscuitto and Blomidon Baco Noir. "We wanted to bring Nova Scotia flavour to the international pizza competition. Things are always best when you work together."
He says the experience was intense, to say the least, from getting his food safely across the border, to rubbing elbows with pizza royalty like chef Matt Molina (of San Francisco's Capo's). "I was so nerved up. I was just a ball of energy, I hadn't been in the kitchen for a couple of days," he says. "When I got into the back where they had all the kitchen stuff, all the people in there were just on the same page. People had brought their best and everyone was there for a positive purpose. The common language was cooking."
The Pear received third place honours, a complete shock for Andresen who says the skills he took home from the conference side of the event, and some of his fellow chefs, were just as exciting as the win. "I learned some very technical things about dough, and that simplicity is the best way to go," he says. "And to be confident in what you're doing."