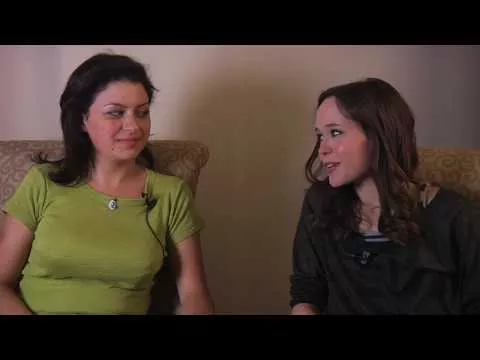 No doubt Ellen Page will be calling in a few editing favours from Diablo Cody when she writes Stitch N' Bitch, a single-camera comedy for HBO. Page will be co-writing with fellow actors Sean Tillmann and Alia "Maebe" Shawkat, who co-starred in Whip It with Ellen Page, and also had a great performance in Amreeka, which screened at the Atlantic Film Festlval. Jezebel recently ran clips of an interview with Page and Shawkat, suggesting the two are convincing real-life best friends, so there must be some truth to that.
According to reports, "The trio will executive produce the project, which follows two painfully cool hipster girls as they relocate from Brooklyn's Williamsburg neighborhood to Los Angeles' Silver Lake enclave in hopes of becoming artists—of any kind."
Yes? No? Too squee for words?