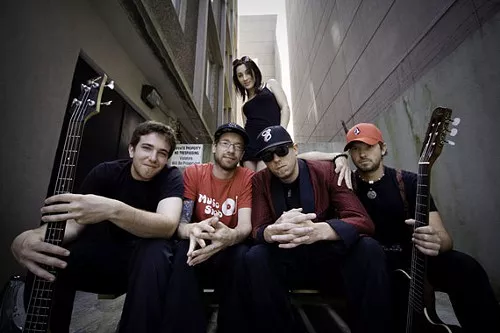 three sheet throw down tonight
Tonight marks the first preliminary round of Battle of the Bands: HMV Next Big Thing. Tonight No Flyers Please, Three Sheet, Glory Glory Man United, Kristina Trites and Keith Mullins will punch each other with chords and dancing and raps and beatboxing. Whoever is left standing will join the winners of three more rounds (on September 14, 21 and 28) and the four winners will do one final battle royale on Friday, November 5th at Nova Scotia Music Week in Yarmouth. The winner of THAT gets a showcase at an HMV-sponsored Next Big Thing stage in London, England in February of 2011. Got it? Go cheer on your favorite band ever and see that they make their way to the big book of British smiles.
More competitions! The DJ Olympics starts tonight. The list of competitors is huge and spans a number of categories and I'm too lazy to link them all, so just look at them here. There's new categories for Club DJs and crews. Tonight is the Mash-up category. You can pick up tickets for free if you come to the Coast offices today!
Because I can't find any good dance crew videos, here's a video of Will Smith dancing to Soul II Soul: