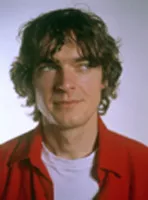 Hometown hero Mike O'Neill (The Inbreds, The Beginners, The Lodge) won a Gemini at the October 19 industry awards show gala (the rest of the awards will be handed out in a ceremony next month held in Calgary, which will air on Global) for his composition work on French Food at Home II: French Food desserts. O'Neill won Best Original Music for a Lifestyle/Practical Information or Reality Program or Series. I don't believe I have ever spoken to anyone who won a Gemini before, so I was eager to hear his thoughts. "It's a good looking award. The only name on it is Scott Thornley. At first I thought I had someone else's award but it turns out that he's the designer. It's on the back of the neck. If I want my name engraved on a little nameplate I have to ask them to send it to me and stick it on myself. Or take it down to the Trophy Barn, I guess." O'Neill's award was accepted by his friend Dugald McLaren from my dad's unofficial mentor, Mike Holmes from Holmes on Homes. What inspires an award-winning composition such as this? "The music sounds like those European middle-aged songwriters that look like they sleep on their faces," O'Neill says. "And the theme from The Muppet Show."
"It's really hard work but I like it, and if this award gets me more jobs I would like that. My second choice would be letter carrier," says O'Neill. "So if there's anyone reading this who could make that happen I'd love the help."
For the record, O'Neill's favourite French dessert is crème brulée.