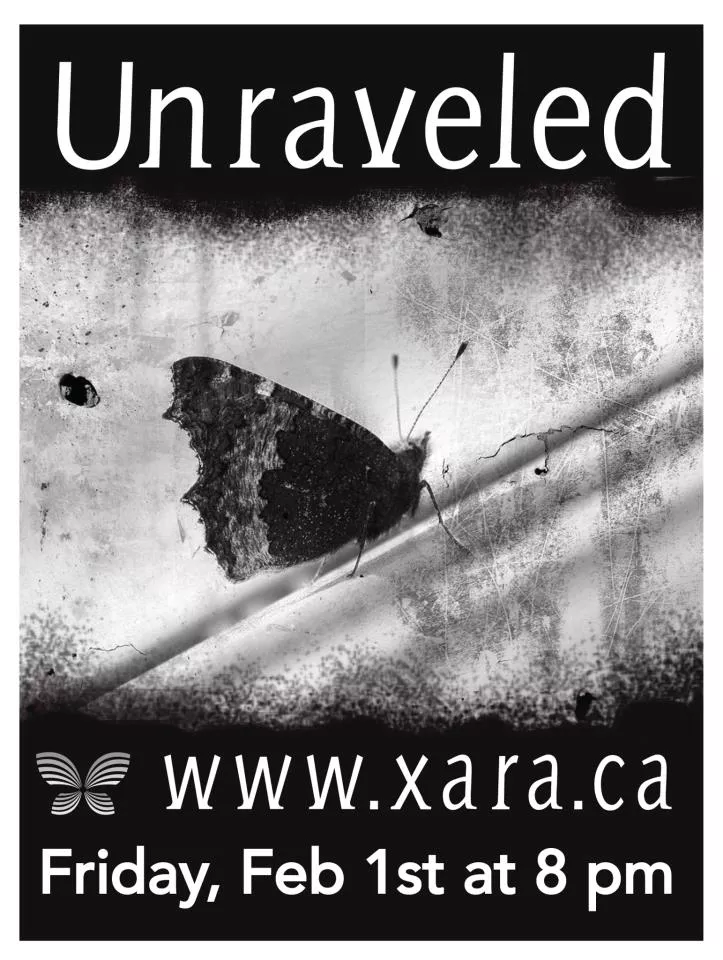 I would never presume to critique choral music. I don't know the whys and hows of what makes it good or bad. But that being said, one doesn't need to be an expert to recognize that the Camerata Xara Young Woman's Choir makes very beautiful music, and that their new show Unraveled is brilliant on many levels.
The show (for it is a show, complete with a uniting theme, three different stories, a narrative arc, music—both choral and instrumental—and stylized movement and dance) pays tribute to the beauty and pain of memory, loss and legacy.
The first set of three songs is a joyful celebration of women who have left their mark. It begins with a tinge of sadness in Ysaye Barnwell's "Wanting Memories", a song about searching for beauty after loss, but transitions into the gorgeously uplifting "You are the New Day" and "One Voice".
The next set is called "Pull", and it tells the story through song and dance of a widow who takes tentative steps towards emerging from her grief. The music includes Debussy's dreamy "Les Angelus" and Jeff Enns' haunting benediction "Da Pecem".
The last set, "Reverberation", is an artful knitting of music and text that explores the ripples of grief caused by a young woman's death. It is a powerful piece that includes the gorgeous "voices" of the cello and piano, and I can only say that it touches the heart. Kleenex is required.
Unraveled will premiere at St. Matthew's United Church, 1479 Barrington St., Halifax on February 1 at 8 pm. Tickets are available online at www.xara.ca or by calling 902-877-5550