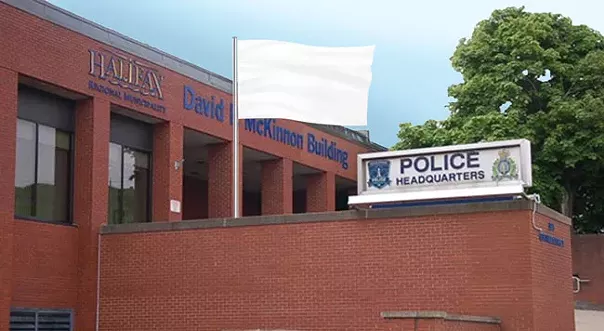 Anyone with an outstanding warrant might want to think twice before attending this weekend's Voluntary Surrender Day.
There's "not much" benefit to the accused, says lawyer Trevor McGuigan. "You have no obligation to turn yourself in."
Halifax Regional Police will be holding its inaugural surrender event this Saturday, April 29, at the Dartmouth North Community Centre. Individuals with an outstanding warrant for a non-violent offence will be able to walk in, get processed and leave with a court date.
The goal is to reduce HRP's backlog of 684 outstanding warrants by providing a more appealing opportunity than being arrested at home or at work; in front of family and friends.
"Are those the two alternatives?" asks McGuigan, a criminal defence attorney and partner with
Serbu
McGuigan.
"Turn yourself in now, or you're going to encounter this embarrassing scenario where you're arrested? Or is it just that you're going to live your life and maybe if you get pulled over for a traffic ticket—unrelated—that the police will see you have a warrant and you'll get arrested at that stage?"
The HRP initiative is the first of its kind in Canada. Similar programs, usually dubbed "safe surrender," have been run in the United States to
moderate success
. A surrender program in Akron, Ohio in 2014
cleared nearly 600 warrants
.
These aren't amnesty programs. Charges aren't forgiven. But many of the American programs do have a judge on hand to hear and resolve cases all in one day—often with the benefit of reduced penalties.


That won't be happening in Dartmouth. Warrants will be resolved and court dates issued, but that's it. Non-violent offenders will be processed and released, with Legal Aid available for telephone consultations. Individuals with a warrant for a violent crime who show up on Saturday will be taken into custody (but are still encouraged to attend).
"You have no obligation to turn yourself in."

tweet this
According to spokesperson Dianne Penfound, a "non-violent offence" is defined by HRP as anything not involving physical violence—including "theft, possession of property obtained by crime, fraud, illegal drug possession, failure to attend court, et cetera."
But McGuigan says even with a non-violent charge it may not be as simple as going in and getting a court date. If the accused has a history of similar
offences,
or has missed court dates in the past, the warrant might not be endorsed for release.
"So even though it's non-violent, the police would be required to hold that person, take them into custody and bring them before a court before their release is determined," he says.
The attorney also says showing up at the Voluntary Surrender day wouldn't have much of an impact on sentencing, and wouldn't be a factor in setting bail if the accused is being processed and released by police anyway. So, again, not a lot of benefit.
"I suppose it may be good for some individuals," says McGuigan. "Like someone who is overcome with guilt, walking around the world with a warrant, and it's weighing so heavily on them that they feel the need to go deal with it and turn themselves in."
Otherwise, he says, if it's a minor charge that would only attract a court date, "what's the harm in just waiting for your chance encounter with police at a later stage?"
American police departments have commonly redoubled efforts to track down outstanding warrants in the weeks following safe surrender events. Penfound wouldn't say whether HRP is planning any similar tactical increase after this weekend.
"Upon completion of Voluntary Surrender, we will reassess the outstanding warrants and look for additional ways to reduce those warrants if required."