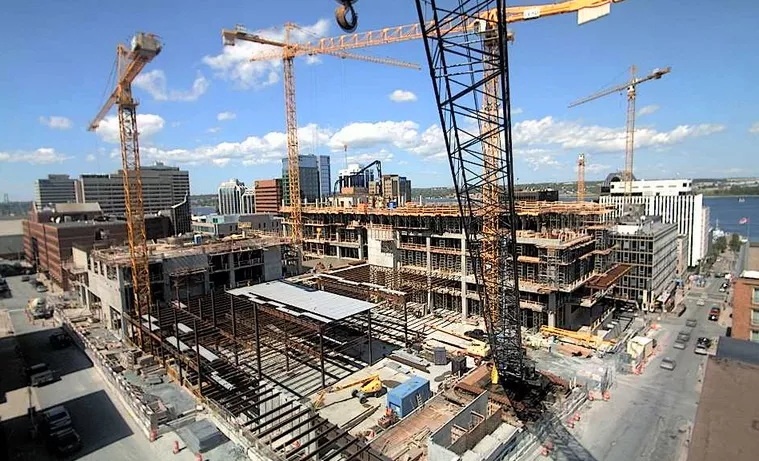 Progress, my friends, is an illusion. We pile bricks upon bricks, hoping for a wall. The only Sure Thing in this life is entropy. We delude ourselves into thinking any effort has been made to stave off the oncoming darkness. The Nova Centre remains under construction. Market Street closes for a crane. It's all whispers from a snake.
The Halifax Regional Municipality is advising residents that a section of Market Street in Halifax will be closed for the next three weeks starting Monday, July 6, to facilitate the operation of a large crane working on a development in the area.

Starting at 6 am Monday, Market Street will shut down to vehicles between Prince and Sackville streets. The road will remain closed until about 7 pm on Friday, July 24, and will not reopen on evenings or weekends.

During that time pedestrians will be able to access the sidewalk on Market Street and crews will accommodate access for local traffic. There will be no parking allowed on that block for the duration of the closure.

The municipality regrets any inconvenience this closure may cause.
This summer is just last summer all over again. Same heat. Same problems. Inkwell knew what fate had in store this time around.
This time @EllisDon did warn us and sidewalk will be open https://t.co/cJHF8HbGRr

— Inkwell Boutique (@inkwellboutique) July 3, 2015
These aren't hard days for downtown businesses. The days have always been hard. The days are a mirage.
Mills closed its doors for the last time this week. Mills has been closing its doors for 96 years.
Enjoy the fantasy of a weekend. If you can.