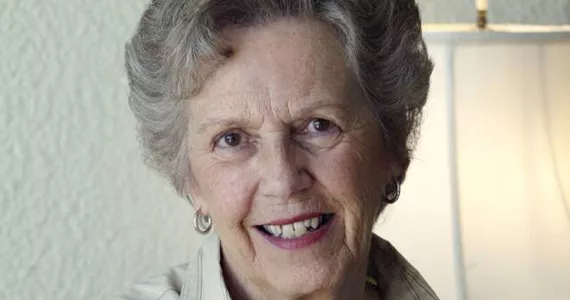 Food writer and editor 1928-2014
---
On March 15 of this year, Marie Nightingale passed away after a battle with cancer. The obituary she wrote for herself was "Marie says goodbye." The legacy she wrote for herself was Out of Old Nova Scotia Kitchens.
You really can't talk about food or cooking in Nova Scotia, the influence seen or wrought in that sphere, without including Nightingale. In 2012, more than 40 years after her cookbook Out of Old Nova Scotia Kitchens, I had the chance to talk to Marie Nightingale about her recipes. "For a classic cookbook, I think, one should look at the local input," she said. "And I think that's what makes Out of Old Nova Scotia Kitchens a classic cookbook. It tells the story of the people who settled this province, what they ate and how they cooked."
It was pride of place, she said, that made her want to write the book. She loved this province, she loved her home. And she was proud of her work. "Well, you know, I feel good about it," she said. "Certainly, my goodness, it's my baby. It's gone on and on and on. A cookbook would come out one year and the publisher would give it a year's run and then it disappears into the book cases, but this one..." she trailed off in a moment of pride. "Let me say that Anita Stewart, who has written probably 14 books now—she knows inside and outside what Canadian cuisine is—she once said that 'Marie Nightingale did it before it was sexy.' I like that."