To celebrate the arrival of March, we're letting our innermost lions roar and encouraging you to unleash your competitive sides, too. Team Coast is getting into the NCAA basketball spirit and entering the wonderful world of brackets, pitting two of our favourite vices—beer and bar snacks— against each other in an incredibly serious March Madness-style showdown. (Hat tip to the almighty Jezebel, our inspiration for said undertaking.)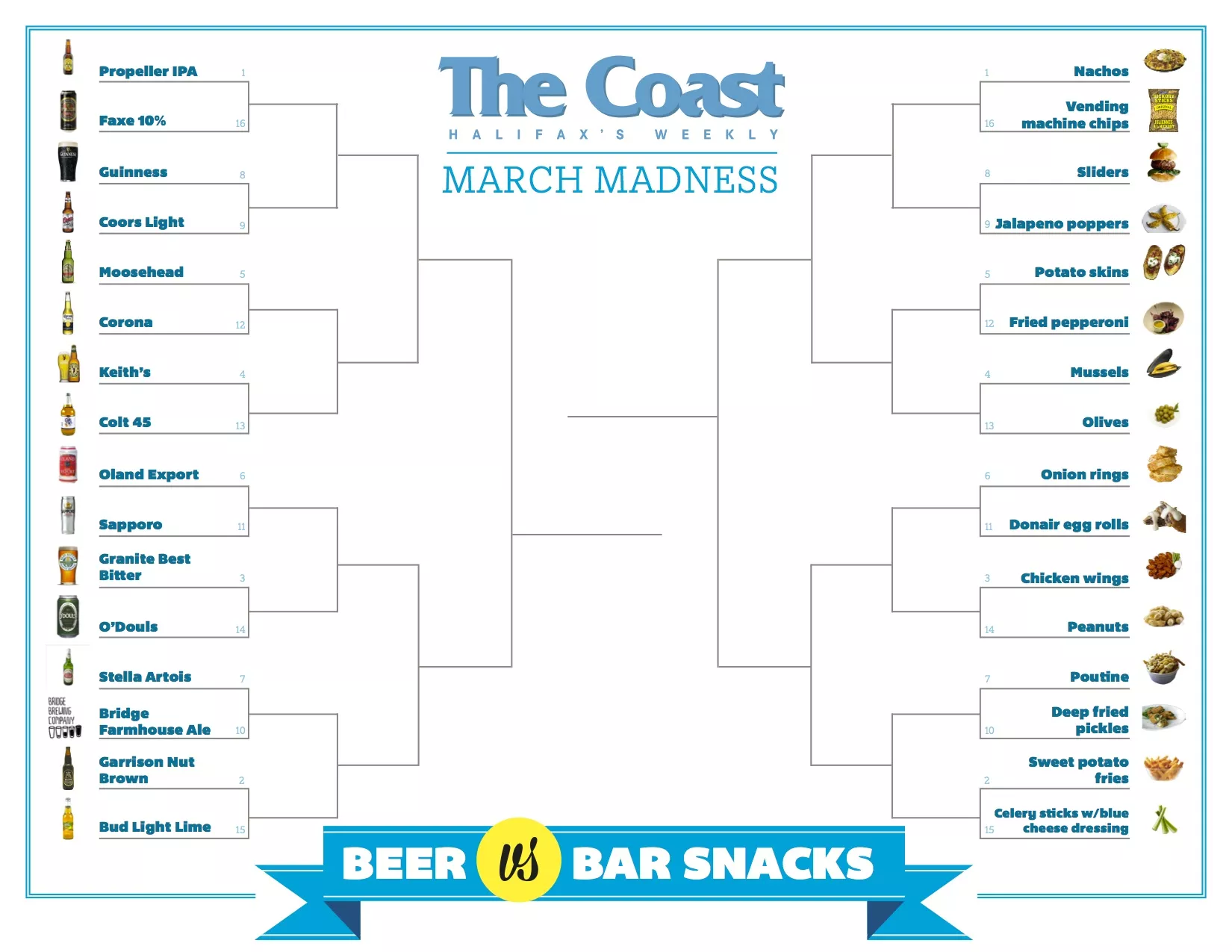 We've painstakingly narrowed down both categories so that the top 16 brews and snacks will face off in daily competitions, Monday through Friday starting next Thursday (March 14, the day our annual Beer Guide drops). Check out the bracket above for a look who'll be battling in this ultimate showdown. We're counting on you keen internet dwellers to help vote your favourites through. You can do so, and follow our riveting recaps until Monday, April 8 reveals not only the NCAA's champion team, but whether the winner of our final showdown comes from a bottle or a deep fryer.
If you want to get in on the action and would like to receive daily reminders to vote for your fave beer and snack, click HERE. Six days 'til game time, get your thunder sticks ready.