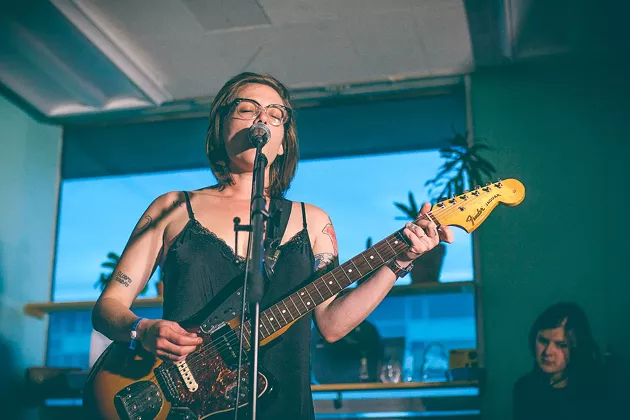 Vulva Culture w/Husband & Knife, Special Costello
Saturday, March 25, 8:30pm-12am
Timber Lounge

Vulva Culture w/Chudi Harris, Aquakulture
Monday, March 27, 8pm-12am
The HMCS Wardroom, University of King's College


After a four-month hiatus, Vulva Culture is hitting up two live shows in Halifax at the end of March.
"We've still been working in-between, just not playing too, too often," says band vocalist Amy Vinnedge. "We're very pleased to be out of hibernation and gearing up to go again."

The shows will also mark the release of demos from the group's 2015 album In Vain. When Vinnedge originally wrote the songs and recorded the demos, it was "an emotionally stressful period of time" in her life.

"The songwriting process itself was like, kind of the first step in a cathartic therapy—like a purgative kind of therapy for myself."

These days, Vinnedge is feeling grateful for the support she's receiving, both for the band and on a personal level. It made her want to do something to give back. While talking with bassist Hannah Guinan (who is also artistic director at the Khyber), the two got on the topic of the Avalon Sexual Assault Centre.

"The Centre is such a valuable resource to Halifax," says Vinnedge. "One of the most important things for survivors of any abuse and trauma is to receive that support and that care."

Avalon has also played a role in helping Guinan "make the Khyber a safer space."

"They really empower—not just survivors—but like, the community as a whole and really work to educate the community," says Vinnedge.

As a result, proceeds from purchases of In Pain: In Vain Demos will go to Avalon.

"I think this is a nice way for us as a group to do something for them and to help support them."