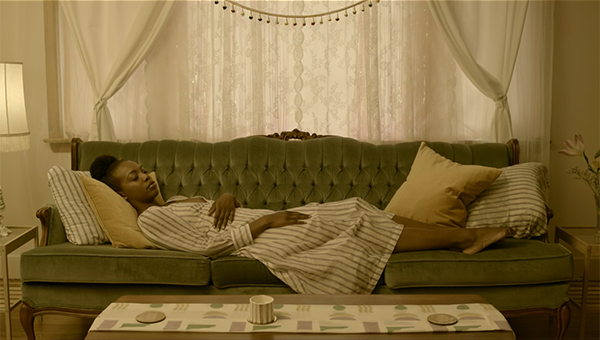 The Clever Hand screening
Friday, March 15, 8pm
Atlantic Filmmakers' Co-Operative 5663 Cornwallis Street
---
It all started a little over a year ago, when Maggie MacCormick—the designer behind the colourful, clean-lined fashion label maggie jayne—and a bunch of her pals gathered on the beach for a music video shoot. "It was just so fun to see the way that the clothes really brought together the whole concept," she says now.
Playing together in the sand was such a good time that soon MacCormick's filmmaker friends Nicole Cecile Holland and Sarah Greenwood were calling her with a new idea: Creating a short, non-narrative film about her warm weather 2019 collection—the way big brands like Marc Jacobs have been doing in recent years.
"There sort of is this fashion film genre and it's similar to music videos—it's just very aesthetically driven, it's very short-format," says MacCormick. "The reason why I was so excited for the project is because I don't have a lot of opportunities to show movement in clothing. And, [the film] gives an opportunity to actually play—rather than just always talk about how these clothes have a playful quality."
This Friday night at AFCOOP, the four-part film—titled The Clever Hand—will be unveiled alongside the clothes it's about. "Our favourite thing to do with the whole brand is photo shoots and creating sets," she continues, adding that the film screening will be part of an immersive environment—more like a living photo shoot than a traditional runway show.
This fanciful world-within-a-world fits her aesthetic squarely, as she notes one of her favourite scenes in the film is a house party in a living room decorated with hand-stamped fabric leftover from a maggie jayne dress.
The Clever Hand, which flexes its fingers inside an equally thoughtful screening environment, delivers a feeling MacCormick hopes to capture with her clothes.
"Something I realized a long time ago is that you don't have to express everything in every project," she says. "This film is just one aspect of the brand identity—and that aspect would be whimsy."