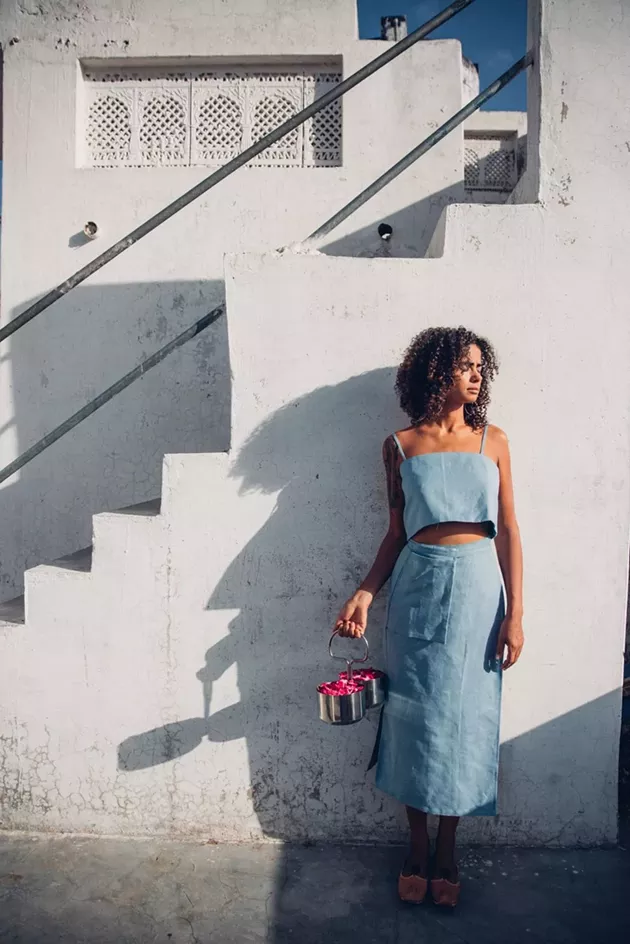 The 2017 spring/summer collection from Halifax-based designer
Maggie Jayne
launches
tonight at Lion and Bright
. The Maggie Jayne clothing line is a collaboration between locations: Halifax and fair trade garment manufacturers in Pushkar, India. The one-woman operation is run by Maggie MacCormick, who travels between Halifax and India to oversee production.
The new collection features naturally derived fabrics such as linen and Khadi cloth, handwoven by artisans in Bugar. The new pieces play with inspiration from uniforms, incorporating block stripes and tropical pastels with loosely flowing shapes and a minimalist feel.
Stop by the event tonight between 7:30-9:30pm to view, touch and try on pieces. Guest performance by DJ Alfalfa Brown of Staying Underground and summer drink specials to boot.