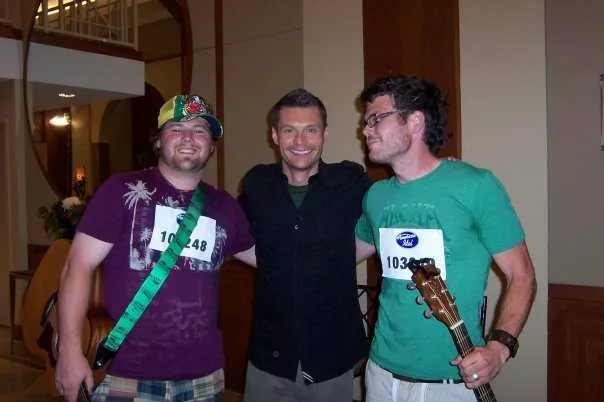 Being in a musical comedy duo is tough work. Especially in this age of insta-fame via the internet and reality TV. Everyone and their pet are comedians online. But Halifax comedians
Luke and Jock
are making a liability into a career, by being rejected from big name reality TV shows.
Luke Conrad
, 30 and
Jonathan Hiltz
, 28, are from Halifax and Chester respectively. They started to take their comedy on the road in 2007, but their niche only presented itself recently. They first tried
Canadian Idol
, then
American Idol
and
Dragons' Den
. They started to notice a trend. "We realized we were getting a lot of media attention from being 'rejected' by all these popular reality shows," explains Conrad. "In the past few months we have appeared on a new Food Network show
Recipe to Riches
and filmed on
Dragons' Den
for a second time, these shows will be airing in the fall." Their freshest comedic failure/success will be televised Wednesday, June 1, as the duo appear on
So You Think You Can Dance
, an audition filmed in New York.
"They loved the song and are going to air it along with our audition clip," says Conrad. He admits that he and his partner can't dance at all."We really think we are doing something very unique and never done before." Luke and Jock have recently been chosen to host a documentary series this summer and have also received funding and broadcast licences for their own reality show called
Reality Rejects
. "We will have a camera crew following us around while we are rejected by some of the biggest shows on television while capturing our crazy antics," says Conrad.