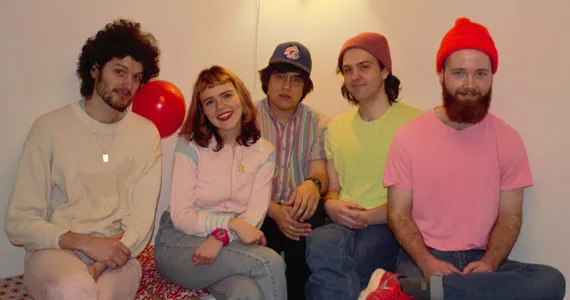 Loveland album release
Friday, February 17, 10pm
The Seahorse Tavern, 2037 Gottingen Street
$5 before 11pm, $10 after

Loveland's new album explores sounds not present in the band's first record. Chill for You, released on Valentine's Day, features guitarist Michael Fong and bass player Andrew Mawko, whose instruments help channel an expressive tone. "This album kind of goes back to the soul roots a bit more. A lot more explicit with the Curtis Mayfield, Marvin Gaye influences, but while still trying to incorporate some of the weird elements from bands such as Vangelis and Kate Bush," says Fong. Keyboardist and vocalist Rindy McDonald calls it more hi-fi. "We just took a lot more time on this album than we did on the last one," she says. "A lot more care and attention too."
For its upcoming tour, the band will perform seven shows in 10 days. Mawko says that showgoers should expect music evocative of '90s pop and R'n'B. "I know Rob wouldn't say this," says Fong, "but his vocals do have an element of John Lennon in it. It has narrative, and you almost feel like you know Rob, even when you don't know him. He has a safe voice."
As part of the tour, McDonald has packed a travelling merch case—a suitcase containing merch from local artists like Chudi Harris, Mauno, Jon Samuel, Vulva Culture and more to sell at Loveland's shows. She will also be starting what she calls a non-traditional record label, Mirus Records, to help support musicians neglected by the music industry. "I think Halifax definitely suffers from a phenomenon of bands kind of reaching a certain point," Fong says, "where they feel like a big fish in a small pond so they move to Montreal or Toronto." Loveland would like to change the idea that one can only attain a certain level of success here. "It's too small to be competitive. And sometimes it does get competitive" says McDonald. "My mindset is just that we should all support each other, and lift each other up—if we do that, then that will put the spotlight on our city, and everyone here."
https://lovelandband.bandcamp.com/