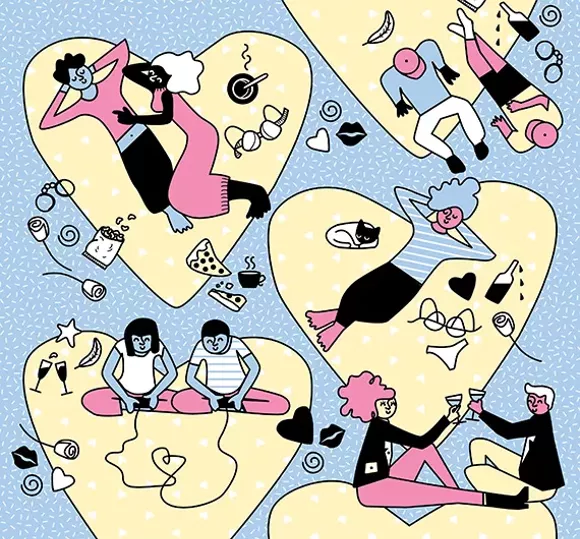 What is love? Baby, don't hurt us, but Halifax has a dizzying array of answers to that question.
Love is inconvenient, rare, fleeting, real, difficult and "fucking hard."
That's all according to the record-breaking 1,200 responses to this year's
Sex + Dating survey
.
Below we've pulled together all of our personal favourite quotes and statistical information cultivated from your answers. The full results are embedded at the end of this post if you want to deep dive into the numbers.
Also in this week's issue,
Adina Bresge
gets some juicy details on
cleaning up after your kinks
,
Rebecca Dingwell
interviews 'cam-
panion
' Leslie Greening about her
entrepreneurial sex work
and one anonymous Haligonian explains why the most fulfilling sexual relationship they've ever had is with their
Snapchat-only boyfriend
.
If that's not enough to satiate your carnal desires, we've collected all the best stories and quotes from our survey's open-ended questions into several semi-NSFW blog posts, including:
Why
being with your soulmate
doesn't have to mean a romantic relationship
Your most
awkward sexual encounters
Halifax's
weirdest
sex dreams
The
moments you knew
it was over
How we're all spending our
Valentine's Day
The
most romantic gifts
you've ever received
Why Halifax is a
good place to be in a relationship
How you met
your current romantic partner
All of your
biggest relationship regrets
What songs Halifax
likes to listen to when it's business time
The city dishes on its
first kisses

The
kinkiest things
that have ever happened to you
Our readers confess all of their
sexual secrets

The city's
best advice
on love, sex and dating.
XOXO 😘
———