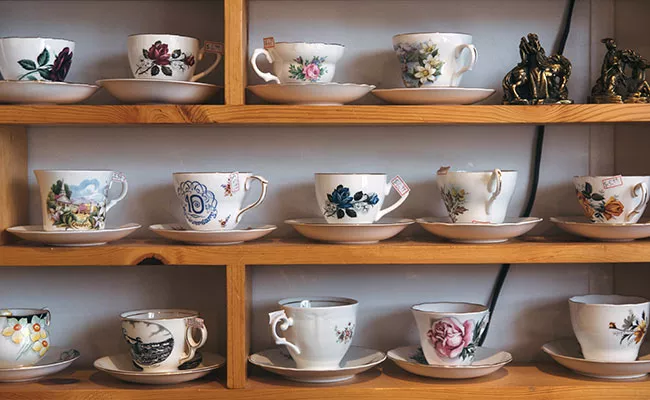 Liu's Formosa Gift & Tea House
278 Wyse Road
For years now, tucked in at the top of a pile of toys and trinkets, surrounded by colourful hanging lanterns, a couple of maneki-neko figurines—lucky cats—have welcomed you into Liu's Formosa Gift & Tea House, their seesawing paws beckoning you inside with serene waves of "Hello!" The restaurant has been on the corner of Wyse Road for a decade, you can count the years on the dog-eared stickers that run along the worn counter.
Formosa is a true gem, a hole-in-the-wall that even after a decade many people don't know about, and one that even you may have re-buried in your memory. Each time it is unearthed—in discovery or re-discovery—one thing remains true: It is precious. After 10 years, though, owner Jeffrey Liu is retiring and the restaurant is closing.
Part of Formosa's beauty is that it has not changed since it opened: Liu still starts your meal by instructing you to patiently wait two minutes before pouring the tea he sets in front of you and still ends it with the reward of a plate of freshly cut apples or oranges. Liu is nothing if not a gracious host.
In the dining room, bamboo flute music fills the air. The restaurant and gift shop snake their way through several tiny rooms in the small house, even up the stairs if you are in a large enough group. Shelves are crammed with fragrant jars of loose tea, rows of ceramic cups and glass teapots and piles of hand fans, necklaces and knick-knacks, the walls are covered with scrolls. Everything you see is for sale. (Now for half the price!)
When asked about his years at the restaurant, Jeffrey Liu simply says "I opened because I could not find anything like it in this area." Over the years, the menu of vegetarian and vegan Chinese dishes—fluffy steamed buns crammed with seitan and mushrooms, noodles, curries, soups and piles of plump, flavourful dumplings—hasn't changed, or if it has it has been imperceptible. The soy sauce Liu provides is his own mix, and a dip in it is a deep, earthy trip of a memory wire that explodes with images of past meals of savoury soy drumsticks and steamed sticky rice wrapped in lotus leaves.
All those salty-sweet memories will turn bittersweet after March 17. That's when the restaurant closes, its last gift going to Liu himself. "I'm getting older," Liu says with a smile. "I am going to take a rest."
And with that, the tick-tock swish of the maneki-neko arms become a wave goodbye.