If you are the type of person who finds it hard to secure adequate table space for all of your brunch beverages (the dehydration/caffeination is real)—read on, you parched little camel. Here are some classics and some soon-to-be classic sips that you're going to want to integrate into your drink game.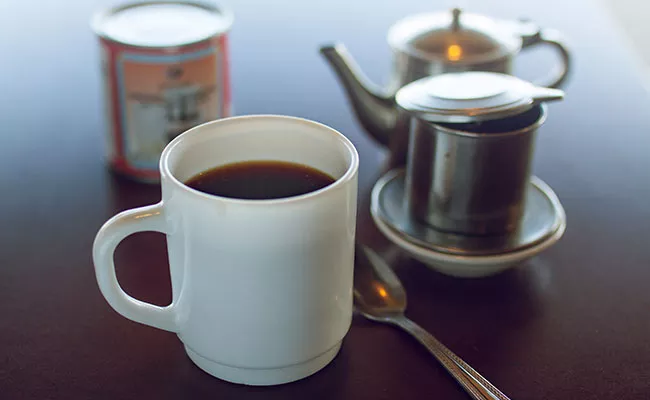 Vietnamese coffee Pho Hoang Minh, 172 Wyse Road
Of course you need coffee. We all do. Pho Hoang Minh's Vietnamese coffee has all of the rich caffeine you crave but with the extra bolstering nutrition of sweetened condensed milk. Now's not the time for moderation, save that for Mondays.
Mango lassi Dhaba Casual Fine Dining & Express, 8 Oland Crescent
Lassis are like meals. But not brunch-sized meals, so you can feel completely comfortable about downing one of these as a refresher. The probiotics help soothe a fussy stomach, too. If you're more into hot drinks than fruity ones, try Dhaba's masala milk coffee or cardamom chai.
Champagne cocktail East of Grafton, 1580 Argyle Street
A little something to take the edge off. A kissing cousin to the mimosa, East of Grafton's Benjamin Bridge champagne cocktail muddles in some berries (and a splash of bitters) for vital antioxidants so you can feel good about your life's choices.
Haskapa spritzer Mappatura Bistro, 5883 Spring Garden Road
Much fancier than plain water, club soda is a treasured hangover go-to. Add some Haskapa syrup, bitters and fresh squeezed orange juice, like Mappatura does, and your entire brain feels washed of its sins.
Carrot cake smoothie Springhouse, Seaport Farmers' Market, 1209 Marginal Road
If you aren't the type to order a slice of cake post-eggs Benny, try Springhouse's carrot cake smoothie for that virtuous "I'm eating vegan and raw" feeling. It contains only carrot, apple, dates, ginger, nutmeg and coconut milk—but also the feeling of, you know, eating carrot cake for breakfast.
Caesar The Auction House, 1726 Argyle Street
If you think we'd forget about the cornerstone of a good brunch, you are mistaken. This is a drink that lets you know you're alive, and lets you know you're in Canada. The Auction House serves theirs with a strip of crispy bacon because you deserve a reward for making it this far.