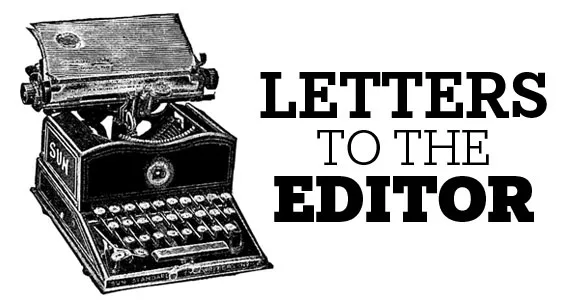 In the balcony
Tara Thorne's "The end" is an excellent piece about the demise of The Oxford Theatre (Shoptalk. September 7). I will long remember the eager group of seniors at The Oxford for the screening of Maudie that I attended. Among them was the elderly woman who ascended to the near-empty balcony (because we always arrived early). She took one look at my partner (again, visualize the empty balcony), semi-glowered and announced: "YOU'RE IN MY SEAT." She soon chilled and sat in the seat next to my partner, and it didn't take long for them to become fast friends.
Then there was the younger woman near us in the balcony who kept getting up (with the flashlight activated on her cellphone) to help many seniors find a seat in the by-then darkened theatre. For sure one of the best movie-going experiences I've ever had. A true community gathering.
A shame that The Oxford is closing. And too bad that To Kill A Mockingbird is not among the classics that will screen as the curtain comes down. It's a superb film with a timeless message about truth, honour, courage and dignity. —Evelyn White, Halifax
Signs of omission
I don't really know where to go with this other than The Coast, since you appreciate input from us random faces in the crowds, and it shows. I recently stumbled across this article on the Metro chain's Halifax website: "Woman high on weed in wreck that killed grandkids." That is terrifying news as our country is striving to make marijuana legal, so I clicked and read briefly into the article—only to realize it was a poor copy-paste job from an Associated Press story that omitted half the information.
After just three minutes of digging I found the original article, in which they list the OTHER 19 CHARGES this woman is facing, including driving under the influence. They found over 40 pills of oxycodone, and there were opened liquor containers in her car and smashed on the road. I am not trying to say that marijuana wasn't a factor, it just was not the only factor. But where, I ask, is that mentioned in the Metro article?
There has to be something done against people who are making deliberate decisions to leave things out of our news, in order to change public opinion in ways that may not be favourable to the progress we are making as a nation. It's infuriating. —Lindsay H., Halifax
The 'fax of racism
Dear Haligonians: Please. Stop. Being. Racist.
Do you know how terrible it feels to have someone ask you "So where are you really from?" when you were born in Canada? My parents were born in the Philippines and moved here 30 years ago. I am a 29-year-old proud Filipino-Canadian who moved to Halifax from a multicultural city (Toronto), and Halifax has made me feel "different" to the point where someone actually spoke down to me expecting me to not understand English. When are people in this small town going to realize their racist tendencies?
There are proper ways to ask about someone's race or culture. For example, instead of "Where are you from?" might I suggest that you ask, "What is your ethnicity or background?" Please, under no circumstances should you make any assumptions about me or anyone else's race. Even if you think you are complimenting a coloured person for their look, you might very well be offending them. Be mindful of your biases and do your part to make Halifax more inclusive and welcoming to all. —Fidel Haduca, Halifax
Corrections
Last week's story "What's causing all the (concern about) right whale deaths" by Chris Benjamin misidentified Megan Leslie as a senior advisor with the World Wildlife Foundation. The former MP's position is actually vice-president, oceans with the World Wildlife Fund. The Coast regrets the error.