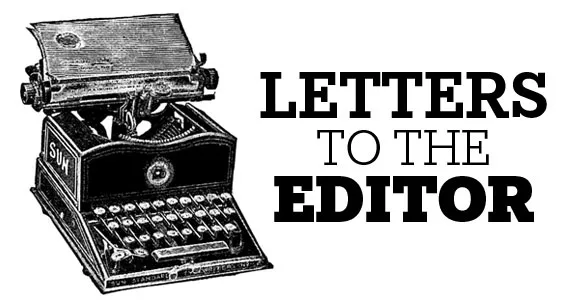 Issue 1,129
I would like to congratulate The Coast on one of the best-written papers from front to back that you have published (Nov 9). Hard to pick a best article, they were all so good. I would suggest reprinting Graham Steele's "The politics of bullshit" article prior to the next provincial election, though. Keep up the good work. — Brian Sutherland, Halifax
Checking privilege
The Halifax police practise of street checks isn't an inherently racist policy, it's a policy that goes against our basic Canadian rights, to move freely in our society without fear of harassment ("Intentional ignorance," cover story by Julia-Simone Rutgers, Nov 9).This is just a small part of the larger conversation we should be having, namely: "How have police been allowed to become so powerful and, why is it so hard to claw back these special powers they made up for themselves when it's clearly unconstitutional?" We should not have to see society in groups, but as a whole. If it's bad for one, it's bad for all. —posted at thecoast.ca by Furious Poprah
I read Jacob Boon's story about city councillor Matt Whitman's latest public apology ("Matt Whitman is sorry if he offended anyone by using the word 'negro,'" The City section, Nov 2). Now I'd like to suggest some other "words in the dictionary" that Whitman should become familiar with:
—posted by kf

Sobeys. 3am. It's been a long night for all of us and nobody wants to be here longer than we have to. Two Black women ahead of me in line. Myself, white and middle-aged. Behind me, a posse of eight drunk white dudes in their early twenties. Conversations are happening on either side of me.
"N****r bitch," I hear one of the white dudes throw into the story he's telling his friend.
He's short with a cap on backwards. I haven't registered anything he's said until then, but those words cut through my cloud like a razor. He said it casually but loud enough to be heard. Perhaps he wanted it to be heard. I look ahead to the Black women and see no reaction. I look back and a different white dude immediately behind me asks about the three cans of coconut water I have on the conveyor belt.
"It's good for hangovers," I say.
I look to the Black women. Did they hear that shit? Are they pretending not to have, just to get this over with and get out of here? Should I say something? Would they even want me to say something and make an issue of this? Am I complicit if I don't say something? I look back and there's eight of them and one of me.
The cashier rings through whatever it was the Black women were buying. One taps her debit card and they leave. The cashier rings through my groceries. I tap my debit card, pick up my bags and walk away. — Spencer Osberg, Halifax
Rethinking trucks
I somewhat agree with Suzanne Hastings-James's letter about trucks in the city ("Ban the big rigs," Reply all, Oct 26). If the container traffic could be somehow routed alongside the CN rail right of way, that would take a lot of traffic pressure out of the downtown core. Anybody who thinks those professional drivers enjoy that trip is mistaken.
But there is no way you could ever convert any/all "18 wheeler" transport to delivery vans. Extra fuel, more drivers and increased maintenance costs to the transportation industry would be passed on to the consumer. Parking would disappear, air quality would go downhill and restaurants would belly up.
— John Fennell, Westphal