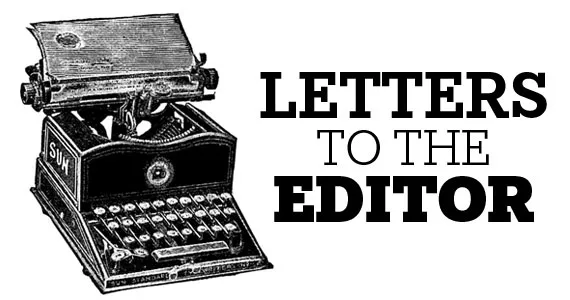 Carbon text
I must respond to the letter written by Gary Macleod on Justin Trudeau's proposed carbon tax ("Falsedeau," October 27). Climate change is an existential problem. This means if we don't vigourously pursue every reasonable option to counter greenhouse gas emissions, our race is doomed to extinction. Meanwhile, we are taking most other species with us.
A carbon tax is a minimalist, market-driven solution that has a certain functionality if the price is high enough. It falls far short of what is required—a WWII-type mobilization of all of the world's resources to tackle this threat to our existence. The cost of NOT doing this is death. Which would you choose?
Instead, our federal government is promoting the construction of new carbon infrastructure such as the LG terminal on the west coast, the Kinder Morgan pipeline and the Energy East pipeline. They are in the thrall of the power and money of the oil industry.
Ideally, the resources collected by governments from the carbon tax are used to lessen the impact of the tax on the poor and elderly AND to pay for the measures need to wean our societies off of the carbon economy. Whining about taxes when we are confronting a problem that is going to kill all of us seems petty and short-sighted. We will pay far more if we don't mobilize immediately to tackle this huge problem. —Jerry MacKinlay, Halifax
It was Socrates who said, "The secret of happiness, you see, is not found in seeking more, but in developing the capacity to enjoy less."
I once asked David Suzuki how many people the earth could sustainability support. His reply was, "If they all lived like Canadians, about 200 million!" Clearly we must follow the advice of Socrates and get happy by using less—especially using less carbon!
By charging a carbon fee of, say, $200 per metric tonne of carbon, we discourage wasteful burning of fossil fuels. By giving every Canadian an equal share of the fee, he or she will look for ways to reduce his or her carbon footprint. In other words, to pay less for fuel.
We burn twice as much carbon as we need to by burning oil sand fuels, because we use a tremendous amount of natural gas just to get the oil out of the tar sand. We would be much better off burning compressed natural gas in our vehicles and furnaces.
The idea of shipping dirty tar sands oil to New Brunswick over existing natural gas pipeline sickens me. What a waste of time, of money and of carbon! Help gasoline and diesel users convert to compress natural gas and/or find other ways to reduce our carbon footprint. —Peter Bateman, Halifax
Busting ghosts
Please, Coast, cut it out! In Nova Scotia, you cannot talk sarcastically, ironically or symbolically about things supernatural without starting rambling hordes of rumours that are quickly converted to fact by repetition ("So is the Nova Centre cursed, or what?" City story by Adina Bresge, October 27). A year from now, the convention centre project will be no closer to completion because of ghost chasers from all over the world crowding out workers to hold seances. Stop, in the name of Helen Creighton! —posted Ray MacLeod by at thecoast.ca
Corrections
In last week's Best of Halifax issue, we transposed the winners in the Best Manicure/Pedicure category with the Best Spa winners. We are very sorry about that. The correct results for Best Spa are: Sprit Spa (gold), Remedy Facial Bar & Spa (silver), Interlude Spa, Halifax (bronze). For Best Manicure/Pedicure, the winners are: Spirit Spa (gold), Zig Zag Hair Salon (silver), Remedy Facial Bar & Spa (bronze). Thanks for your patience with that mistake, you're the best.
Also last week, the City story "Dal's sexual assault helpline received 17 legitimate calls last year," by Dylan Ames, stated that Dalhousie University declined to provide its data on reported sexual assaults on campus for a 2015 investigation by CBC. As Dal contacted us to let us know, the university did provide that information. (There were 38 reported cases of sexual assaults on campus at Dalhousie over a four-year period from 2009-2013.)
The Coast editorial team regrets the error.