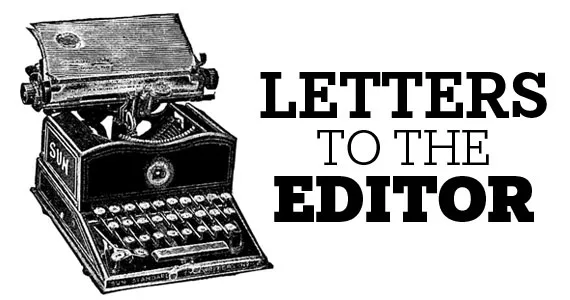 The road worrier
You know what I love about Halifax? The fact that it's finally growing up and becoming a city, seeing some great cultural development, with a real potential to be a destination.
With Halifax growing, there have been many pains: Dartmouth's refusal to integrate; The Big Lift; locals combatting condos which, by comparison to most cities, could be called modest in size.
But there is one pain that is becoming more apparent—and more dangerous. That's road safety when it comes to driving, cycling and pedestrians.
I'd like to point out that I'm a driver, through and through. I live on Larry Uteck Boulevard, commuting via the Bedford Highway. My work at a rental agency has me driving well over half of my workday. But what I'm most concerned about isn't the awful road conditions, unclear signage or crooked streets. What I'm most concerned about is pedestrians and bicyclists being struck, injured and killed.
While I have many theories and suggestions to improve the safety of pedestrians (crosswalks where drivers have a red light, instead of an unclear yellow flasher), that's not why I'm writing. I'm writing to ask that the voices of Halifax speak out and cover this issue seriously. Rather than a blurb or tweet saying So And So was struck at X Street, I'd like to see interviews and questions with the people of the city regarding road safety. After Googling "unsafe Halifax roads," I was only able to find four recent articles covering this issue.
But maybe that's not really worth covering. Maybe I just spend too much time in cars and have become too worried about driving down Spring Garden Road with pedestrians zipping across the street.
But if one article spurs one changed light, which saves one pedestrian, I think that's worth it. —Travis, Bedford
---
Down with grey
Great to see the improved and attractive typography, plus clean design and layout, in your paper. Congratulations! This comes from someone who has been frustrated by mostly websites, but some publications too, that keep on using the "trend" or "style" of greyed-out text, without any thought to its impracticality.
This so-called "design" lacks the basic rule of text or writing in any form—that it be readable with enough contrast to its background to make it so. Greyed-out text ain't readable! For us older folks with more sense—but sadly more grey hair too, and worse eyesight—it's always function over form. —Bev Lamb, Halifax
---
Panel play
Better late than never. I recently read Kate Watson and Meghan Hubley's list of the top plays of 2015 and was surprised to see that the second entry was not theatrical at all ("Top 10 plays of 2015," Critics' Picks of the Year, December 17, 2015). Instead, it was a panel discussion on cultural appropriation and racial diversity.
I'm sure this was a great discussion, but out of the hundreds of theatrical performances to highlight, you picked a random panel discussion? It sticks out like a sore thumb.
This oversight should've prompted another discussion about what the tenth play could be. There are many talented dance and theatre groups working across Halifax, like Mocean Dance and Secret Theatre.
Why not shine a light on some of the lesser-known performances that took place across Halifax, from groups that will continue to produce theatre in 2016? —Creighton Barrett, Halifax
---
Selling out graffiti
This is an open call to artists to stop using graffiti-style art to adorn businesses. Please consider the history of graffiti as a voice for the disenfranchised and an act of subversion.
Co-opting graffiti style for commercial purposes is equivalent to stealing from the poor; you are diluting the value of the medium if your message is simply "shop here."
As Immanuel Kant said, "Concepts without percepts are empty, percepts without concepts are blind." Philosophically yours, —Mod Lewis, Halifax