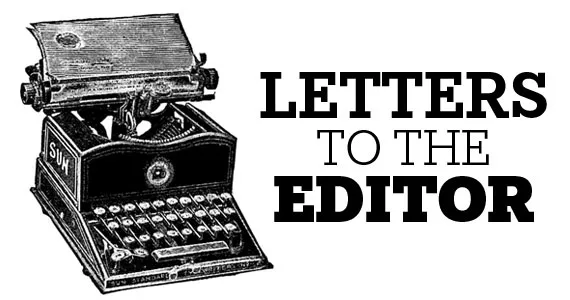 At Sea
I would just like to say that last week's "Sea change" article was incredibly well-written, amazing work, really spot-on, I cannot say enough about it, (cover story by Allison Saunders and Jacob Boon).
And it inspired me to share my voice on the topic. You can find my piece on my blog Planet Talks at bit.ly/2IDHOaS. —Danielle Blais, Halifax
As though this sort of behaviour is new? Sad that it took so long for everyone to stand up for themselves without feeling wrong somehow. Thanks for sharing. —Christine Hoskins via The Coast's Facebook page
Kudos again to The Coast for being the only local source of great journalism. —Amy Harris via Facebook
There you go. Not surprised ever.
—Jennifer Lynn Jackson via Facebook
CO2 crisis
In his "CO2 conundrum" letter last week in this space, Tom Harris fails to mention the climatic impacts of increasing CO2 emissions, such as the 2017 forest fires that devastated parts of British Columbia and California.
This past December, the Thomas Fire became the largest wildfire on record in California, and 14 of the state's 20 largest wildfires have occurred since 2000. It's no wonder that climate change has been called an accelerator of crisis.
Even more troubling, we are experiencing these impacts when the earth has warmed just one degree Celsius. Consider the warning from the US National Climate Assessment that, without significant emissions reductions, the increase in global temperature could reach five degrees Celsius or more by the end of this century.
It's crucial for politicians to hear the plea from our forests and wildlands, and take a leadership role regarding climate action. —Terry Hansen, Oak Creek, Wisconsin
Drinking gains
During my time in Halifax—almost a decade—I was drugged several times at north end bars and at several in the downtown core ("Drinks reportedly spiked at three different north end bars," Reality Bites story by Maggie Rahr, posted March 15 at thecoast.ca). In the early 2000s not even the cops gave a shit when you tried to report it. Go to the owner of the bar back then? You're just being a drunk drama queen. It's nice to see Halifax is getting its shit together. —Meghan Clarkston via Facebook
Spread awareness but PLEASE do not use a stock photo from a small local business so it looks like they are somehow responsible.
—Aaron Vanderlip via Facebook
Editor's note: Thanks for that, Aaron. Your point is completely on point. We've replaced the image in question with a generic iStock photo.