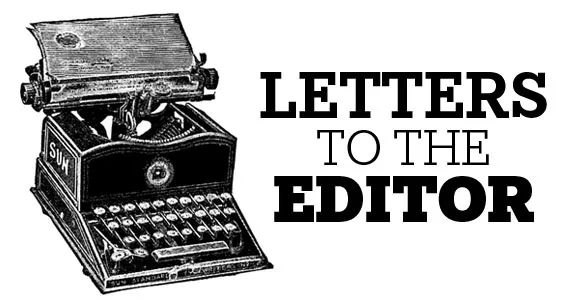 Skate shooting
Um, as a responsible mother you should never drop your son off at an underground parking garage to skate ("Craig McNally wants to build Halifax an indoor skatepark," The City, March 10). That's private property and you're teaching him it's fine and dandy to do whatever he wants wherever he wants. Tut tut tut.
No indoor skate park? First world problems. Half of this winter there was no snow—so throw on a jacket and go skate. Did we not just tear down a playground last year and erect a brand new skate park in its place in Dartmouth? Yes. We did. —posted by YickityYak at thecoast.ca
---
Brew-tal honesty
Sad thing is, some of these craft brews ("99 bottles (and cans) on the wall," Beer Guide, March 10) just aren't that good (most are). Think we'll ever see an article telling us the king is naked? —posted by Cranky
---
Film job flummox
It's almost a year since the April 2015 Nova Scotia budget dropped a bomb on the film industry. The government hoped we would scamper off with our tails between our legs and die. Instead we are still here and if anything, more politicized than ever. We are workers, not politicians. We believed our government's election promise to leave the then-existing program in place until 2020. Also, from the pre-budget consultations with government in early 2015, we were led to believe, that the promise would be kept. Never again!
An industry that should be booming, in part due to the value of the Canadian dollar against the US dollar, is moribund. Tell me if an industry that generated $150 million in 2014 to a couple of million dollars in 2015 is fixed. Personally, I wouldn't call that fixed unless you meant neutered. Scanning the Broten and the Ivany Reports, nowhere does it say: Send your young packing out of province; cause businesses to close shop; un-employ a couple of thousand people; destroy a viable creative industry.
On February 25, 2016 representatives from Screen Nova Scotia and the government met. The ultimate goal of the meeting is to fix the problems identified with the Film Production Incentive Fund. At least that is what we, the film community, believe. Unfortunately trust in this government is way, way down. This time around, we are not letting up until the problems are resolved and we can get back to work. Fool me once, shame on you. Fool me twice, shame on me.
Please contact your MLA and help us get back to work. —Rob Grani, Nova Scotia
---
Misgendering mistakes
Dear Kevin Hall: I'm so sorry for what you've experienced ("Misgendering is a dehumanizing form of violence," Voice of the City, March 10). My wife is transgender; I know how scary and difficult it can be when the people around you aren't supportive. But I am curious about where you got those statistics. With all due respect, there is no way that 69 percent of transgender people are currently homeless. (My own quick Google search suggests that 20 percent of trans individuals have experienced homelessness at some point in their lives.)
Trans people experience a great deal of injustice, discrimination, dehumanization and even violence—my intention is certainly not to undermine you when you state what a huge problem it is. But the picture painted by that statistic is extremely bleak and, in my opinion, offers very little hope for trans people thinking about coming out.
I want those people to know that there are many trans people, my wife included, who are living happy, fulfilling, successful lives. Supportive communities, workplaces and landlords do exist! —posted by rjmclay
You make many assertion of which you do not back up with evidence. What is "unattractive desperation?" I don't discredit the fact your life is not easy, but being trans is new and different. People will stare and question until it becomes more of a norm. —posted by Charlie Brown