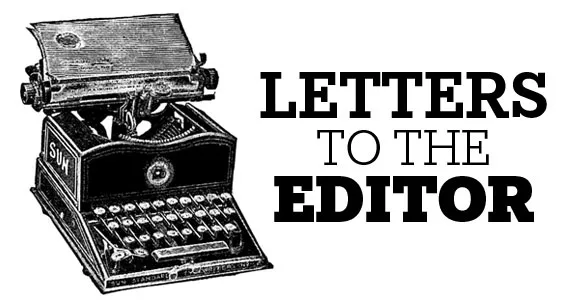 The Bachman turnover drive
I agree with Aaron Hartling's Voice of the City ("CBC, please fire Randy Bachman," June 18). Someone so in love with himself shouldn't be allowed to parade his copied music and style over the radio. —posted by Lindsay MacDonald at thecoast.ca
---
I love Vinyl Tap. So I take your comment as a statement that the CBC should continue to get rid of the best of its staff so that it will die as an organization and leave the airwaves to schlock private media. —posted by Jim Vickers
---
Randy's music lessons live on radio with his guitar are well-meaning but melodically, harmonically and theoretically wrong. Randy is the last guy one would want to take guitar coaching from if his on-air suggestions are any indication of his musical knowledge of theory, chords and scales. As a guitar player I can only laugh when Randy attempts to explain guitar riffs. —posted by Mark Alcorn
---
I sent him an email six years ago calling him a washed-up hippy dippy always playing his own tired music. I was surprised he read it over the air. Still, nothing has changed in the format of his show. Glad I'm not the only one who finds him stale and self-worshiping. —posted by Jonathan Cloud
---
Seems like a lot of sour projection here. Sure Randy talks about himself, big deal. And he did live directly within the rock 'n' roll scenes of the '60s (and into the '70s) and has spent time with (or toured with) just about every major rock figure. He's been in two massive bands and penned several monster riff hit songs. Good for him. I find him an affable chap with some good stories. This is a sad article full of resentment. —posted by John B. Goode
---
Love Randy Bachman. Love his music. Love his show. Love his ability to pass on guitar hints. Did I mention that I love Randy Bachman? —posted by Marilyn Elisabeth Holt
---
As a musician and former Winnipegger, I have always been proud of what Randy and The Guess Who did for our city on the international scene. Most places I have been since leaving do not know anything about Winnipeg, but if I mention Randy or The Guess Who, they make the connection and want to hear more about other artists from the Prairies.
I listen to his show when I can, and have turned other people onto it here in Québec where I live, and they all enjoy the show. I had never heard of the man who wrote this pathetic article that only seeks to be demeaning and disrespectful. —posted by Guillaume Boux
---
Bachman's show is for me the only show on CBC worth my time. Because it is entertaining. The only other entertaining show on CBC is The Debaters, but even that has grown old. —posted by Steve Schellenberg
---
I tried radio myself for a brief while, at two college stations and one teeny-tiny commercial one. You know what I learned? Radio seems easy, but is one of the most difficult things in the world to do well, and I failed at definitively and spectacularly. Radio is an extraordinarily complex technology and yet also an extremely intimate medium. It is difficult to speak into a microphone to no one and to everyone and still sound like you are speaking to a single person sitting close to you. It's a unique art form, and I commend anyone —like Randy—who can do it well.
CBC is one of the last bastions of radio as something bigger than a glorified playlist. It's a national treasure, and if you don't like certain shows there are many others that are worth your while. —posted by Angel of the Tarsands
---
I liked the show for awhile until Randy's self-promotion was endless and so utterly transparent. Listening to Bachman's commentary of classic rock, one would think that BTO and The Guess Who were the creators of the music universe.
I cannot really stomach the show anymore, especially Bachman's voice...puke. —posted by Pamela Leila Rai
---
Personally Stuart McLean and Rex Murphy are way higher up on my CBC host shit-list, but sadly they too are pretty darn popular. —posted by Panama