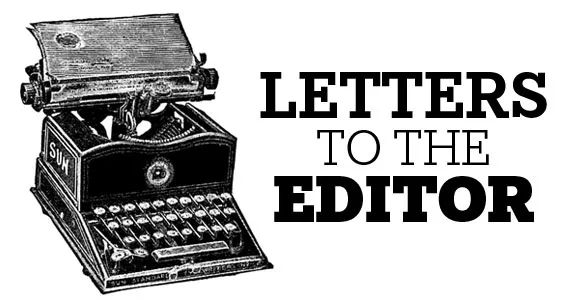 Cover principles
If your June 8 almost-"HOPE"-themed front cover illustration of a notorious HRM resident was meant to be unflattering, I'm afraid you missed the mark...and an opportunity. I wonder if Jimmy Melvin Jr. and people close to him may have it pinned on their wall.
I have a hard time thinking of justification for a cover that younger kids on the fringe could see (or be taught to see) as glorification or a victory.
Especially when you might have done a cover story on the loss of a hero that would have instilled decades more leadership and inspiration to the generations ahead, namely Citadel High's beloved principal Wade Smith. —Bill G., Halifax
End this loop
A drop-off loop is being proposed in the recently released plans for LeMarchant St. Thomas school, one of only a handful of "walking schools" in Nova Scotia. Proposed as a means to reduce car congestion, the drop-off loop planned for LMST represents a retrograde step that will impact the safety, wellbeing and active transportation rates of its walking students. It perpetuates an environment that prioritizes cars rather than people, and introduces additional cars right into the schoolyard, where children are (and should be) walking, running and playing.
Defaulting to provision of a drop-off loop lacks the vision and leadership needed to change the way that we do things in NS, and is against the spirit of change embraced by the ONE Nova Scotia coalition. To quote the ONE NS report, "Nova Scotia faces challenges requiring unprecedented levels of collaboration among the private sector, public sector and communities. Maintaining a business-as-usual, status-quo approach will not work." The high rates of physical inactivity in our province is an example of a multifaceted challenge we are facing. Supporting our children to walk or cycle to school is a strategy we know works to support health, well-being and our planet, but we need to do much more to create the conditions to make it easier to walk, cycle and be active, and by discouraging people from driving.
The proposed drop-off loop is not the type of bold action that the province has been tasked to adopt to solve complex challenges like physical inactivity, and it contradicts the actions that have already been taken by the school and community. For example, in 2010, LMST joined the School Travel Planning program to increase the number of students using active transportation. The STP program is a comprehensive community based process designed to increase local ownership of active and safe routes to school. Some of the benefits of AT include increased physical activity, reduced traffic congestion, improved air quality, enhanced neighbourhood safety and a greater sense of community. The involvement of local stakeholders is an important step in this process to ensure the sustainability of active school travel activities.
In another example, the 2014-19 Halifax Active Transportation Priorities Plan recognized that, on the Halifax Peninsula, up to 50 percent of residents walk to work or school, and only five percent cycle. This plan was created to identify how the municipality could double the number of residents who choose to walk or bicycle to work or school. Implementing this drop-off loop would be working against these AT goals.
As a traditional walking school, this school allows many LMST students to walk or wheel to school daily. The location is accessed from a low-traffic secondary road, Watt Street. This helps safeguard the children who walk to school from busy commuter traffic. Introducing a structure that would attract additional traffic to the school is therefore counterproductive. By choosing to insert this drop-off loop, the convenience for parents who choose to drive their kids to school will create unsafe conditions for the children who use AT. We must work together to create an environment that promotes health and sustainability for everyone, and that starts with our children. —Madison MacQuarrie and Sara Kirk, Healthy Populations Institute, Dalhousie University