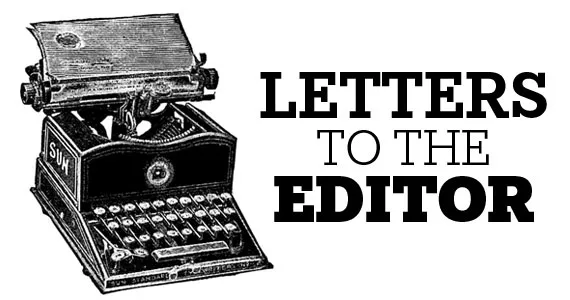 Rent revolution
Everyone I know seems to say "Tough luck, we're all struggling" when we talk about out-of-control rent in this city ("
What is affordable housing, anyway?
" Reality Bites article by Caora McKenna, posted June 24).
If we all came together and realized that it doesn't have to be that way, we could make things change. We could say, collectively, as the city of Halifax: No, these new multi-million dollar buildings are NOT going up in our communities unless they provide affordable housing FOR our communities.
Adults will full-time jobs should NOT be required to live with complete strangers.

tweet this
My father lived in this city his entire life, born and raised, and can't afford to continue living in the community he grew up in. I can't afford to live in this city without a roommate.
Adults will full-time jobs should NOT be required to live with complete strangers. We need to regulate HOW MUCH rent can be charged and enforce landlords keeping their units in GOOD REPAIR.
—posted by Amanda Cadeau at thecoast.ca


Trudeau trouble
Lenore Zann seeking the federal Liberal nomination for Cumberland-Colchester is more grist for Nova Scotia's political mill. She might be the closest thing Cumberland-Colchester Grits have to a star candidate, assuming she wins a contested nomination.
Indeed, she proved herself a popular NDP MLA for Truro-Bible Hill-Millbrook-Salmon River, winning three times. Federally, she may do well in the area she represented provincially.
But what about Stewiacke, Brookfield, Tatamagouche, Wallace, Pugwash, Oxford, Springhill, Parrsboro, Amherst and the substantial rural terrain in between? Can she win these voters over in less than four months?
Furthermore, Cumberland-Colchester went Liberal last time because that party had a popular candidate challenging an almost-10-year-old Conservative government that had worn out its welcome.
Bill Casey was well-known and well-liked across the constituency, having been a long-time Progressive Conservative and independent MP, before joining the Grits. To win, Zann must be as popular as Casey throughout the riding and overcome a disadvantage Casey was spared in 2015, specifically Trudeau's incompetent record.
(This includes: High deficits and taxes, including a carbon tax, ethical breaches, crony capitalism, obstruction of justice, malicious treatment of Jody Wilson-Raybould, the railroading of an accomplished naval officer, open borders, foreign policy disasters, an erroneous and outrageous acknowledgment of genocide, seeming indifference to Sikh and Islamic terrorism, shutting down the oil patch, censorship, et cetera.)
Zann's professed admiration for the PM makes it difficult to distance herself from his "legacy." To this, let's add a Tory tradition and a strong Conservative candidate, also a former MP, who knows the entire riding and is not burdened by Trudeau.
—Kris Larsen, Halifax
---
Prime minister Trudeau, you have broken many election promises. Quote: "If I have earned the right to serve this country as your prime minister, no veterans will be forced to fight their government for support and compensation they have earned."
Prime minister Trudeau, you and all Liberal MPs voted yes on the successful count of Bill C-201. Once elected you refused to discuss and move forward our veterans' CPP pension claw-back issue. On January 9, 2018, at a Nova Scotia town hall meeting, we asked you again to take charge and terminate our CPP pension issue. You skirted around the question but never answered it.
The same question was hand-delivered to you by Darrell Samson, MP for Sackville-Preston-Chezzetcook, but you chose not to reply. And on January 22, 2019, veterans made another presentation to your Nova Scotia Liberal caucus meeting, to no effect.
Let me remind Liberals that veterans and their families make up more than 10 percent of Canada's population. Unless you honour your promises and take action to remedy the CPP situation, veterans and their families are not prepared to vote for the Liberal Party in the next election campaign.
—John Labelle, veteran, Lower Sackville