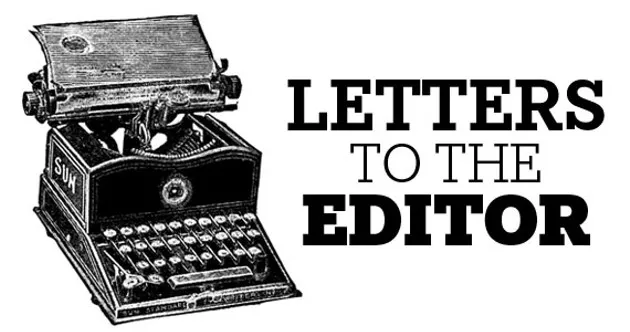 Statue quo
Archaeologist Jonathan Fowler dug deep to denigrate Edward Cornwallis, pointing out "many of our citizens fail to recognize the image of Pharaoh in the sword-clad, bronze Cornwallis with his puffed-out chest" ("
Why Halifax's Cornwallis should follow Montreal's lead on the path to reconciliation
," Voice of The City, July 11). I suspect career soldier and civic administrator Cornwallis never imagined his challenging three-year tenure as governor of Nova Scotia, 1749-52, would qualify him for ancient Egyptian monarchial status. Perhaps archaeologists can uncover facts about historical figures and events unknown to the rest of us.
Fowler makes the questionable statement that "the fundamental purpose of statues and place names is not to aid historical understanding but to signify a community's values." Surely statues, other similar works of art and place names can, with appropriate narratives, also serve as valuable teaching aids regarding our shared history and culture. The toppled Cornwallis statue aside, it appears local officialdom still sees some value in statuary, since in 2018 they approved a six-foot statue (on a base; see photo below) for the waterfront honouring "early Lebanese settlers [who] established a presence in this country."
For Cornwallis' action in issuing a bounty proclamation on Mi'kmaq warriors to protect the newly established town site against attack, Fowler intones "we have different values when it comes to public memory and commemoration... triumphalism in societies like ours is toxic." In other words, today's values are far superior to values and standards of the past and Cornwallis is disqualified for commemoration. Also, no need to bring context and time into the discussion including what the French and their Indigenous allies were up to during this period. Just keep the Cornwallis statue out of the public domain.
All to say, selective use of "facts and figures" can go a long way to support a given position.
—Len Canfield, Halifax
---
On June 18 at the Dartmouth Sportsplex, I made a presentation to the task force on the commemoration of Edward Cornwallis. In my remarks, which appear here in slightly edited form, I provided context as well as an idea on where the statue of Cornwallis might be placed—and it isn't in a museum.
As the historical records indicate, one of the first official duties governor colonel Edward Cornwallis conducted when he first arrived in Nova Scotia was to affirm the Peace and Friendship Treaty that had been ratified with the Wabanaki Confederacy at Annapolis Royal in 1726. That confederacy also included the Mi'Kmaw. Under that treaty, Cornwallis and his superiors were under the understanding they were able to settle in peace on mainland Nova Scotia. Otherwise, why did they come?
Looking back on those times, we know in the background was a simmering imperial conflict between the British and the French. In the case of mainland Nova Scotia and Ile Royale, there was also the Mi'kmaq alignment with, and supported by, the French interests at Louisbourg and Quebec.
Cornwallis' first allegiance was to the mission of establishing a British settlement, as well as ensuring the safety of the settlers. Once the settlement was attacked (numerous times), to Cornwallis that was a breach of the treaty he had affirmed earlier. His correspondence to his superiors indicates this understanding. In essence, Cornwallis and the Mi'Kmaq were caught up in larger events happening around them. From 1749, it would take 14 years until the Treaty of Paris when peace was finally declared with the French, and as a consequence with the Mi'Kmaq.
What is not acknowledged in the context of Cornwallis is the courage and resistance that the Mi'kmaw people undertook against the British during those times of conflict. Cornwallis, on the other hand, was trained like all British soldiers of the era in the tactics of 18th-century weaponry, defense and warfare. In short, Cornwallis was assigned a mission and carried it out with the knowledge, experience and resources he had at the time.
We already know some task force members wish the Cornwallis statue to be in a museum, hidden from public view except for those who choose to visit. A more constructive solution would be to reinstall it on the military grounds of the Royal Artillery Park on the site of the former Cornwallis Fort, one of five blockhouse forts that were constructed around the Halifax settlement to protect it from attacks. In this way the statue would remain publicly visible as an important reminder of our city's long and deep history.
—Leo J. Deveau, Halifax