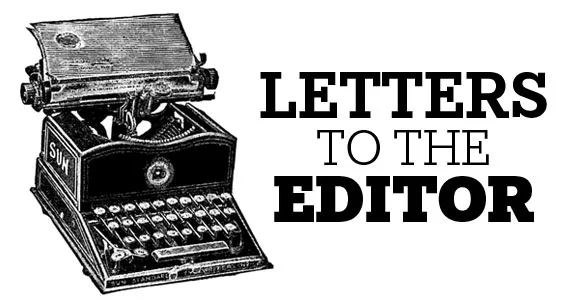 Oh my landlord
David Kennedy of Top Flight Property Management did the exact same thing to me as happened to the woman in your story ("Good luck getting that damage deposit back," The City story by Jennifer Henderson, July 13)! I filed a claim after repeated attempts to connect with him, but my case was heard too late, so unless I pursued it through small claims court I was out of luck. He knows he can get away with not paying. He should be investigated for fraud! —posted by Cindy James at thecoast.ca
How ironic. I actually just heard back from my tenancy officer (same one mentioned in the story) that my hearing vs the same management company for the SAME amount of money has been postponed to August 16—despite me trying since June 27 to serve him. What a bunch of crooked jerks! —posted by CH1
One tenant gets a big article. Thousands of tenants rip off landlords every year, and that's not news. —posted by Rob Dockrey
I also am currently attempting to get my deposit returned, from Anthony "Tony" Goshen of Margant Company in Halifax. I, however, have paid all the fees necessary to retrieve my money.
I won a small claims decision. To enforce that, I had to pay a fee of $31.76. I also paid the $35 fee to have the court order be registered at the property to land registry office on Windmill Road. I also enlisted the sheriff's department at a cost of $99.70 to have an execution order. It's been almost a year. That order expires in August; if I don't reapply for $35 it ends.
I have provided the sheriff with all the information necessary, including the bank account of my landlord, and still I have received no word of progress at this point. Collectively I have paid $167 trying to get my deposit back, and have received nothing. Every time I inquire about progress, the sheriffs department asked for more assistance on my part.
I believe the landlords are aware of the runaround that we as tenants must endure, and I also believe that they know if they just wait it out, I will end my quest. It's costing me money, and he's holding onto mine!
I'm fed up, Nova Scotia! How has this protected me and my rights? It has not. —Cynthia van Kooten, Dartmouth
In general, it is a lot easier to collect money from a landlord than it is from a tenant. Landlords typically own their homes and don't move as much, while tenants are much more apt to change their place of residence and employment, since the demographics are younger and have more entry-level positions. And there is no central registry for finding tenants like there is for property owners.
Some landlords give the rest of us a bad name, but most are good.
There are a much higher percentage of bad tenants out there, thanks to people like Megan Deveaux and Dalhousie Legal Aid. Dal Legal Aid has published a Tenant Rights Guide online that advises tenants how to not honour their lease in good faith and screw their landlord.
It breaches good ethics through bad legal advice, and fosters a negative experience for everyone involved in the rental industry. Shame on Dalhousie for allowing it to continue. —posted by PadPicker
Know Nova Scotia
I have some advice for Disgruntled Person in NS, who posted the Bitch "Nova Scotia: A dying province" (Love the Way we Bitch, July 14). I recommend you do a little research before you insult the people of Nova Scotia.
1) There are six other provinces with a GDP lower than Nova Scotia's.
2) Nova Scotia's tax rate is the same as four other provinces.
3) Our minimum wage is the same as British Columbia's.
4) We have one of the highest ratios of physicians per capita in the country.
—posted by The Other Safety Guy
1) So what?
2) The same HIGH rate as four other provinces.
3) We don't measure success by minimum wage rates.
4) We also have the highest ratio of old people.
What's your point? The status quo is great? Progress is stupid? We should eat the "member berries" and open up coal mines and start burning tires? —posted by Furious Poprah