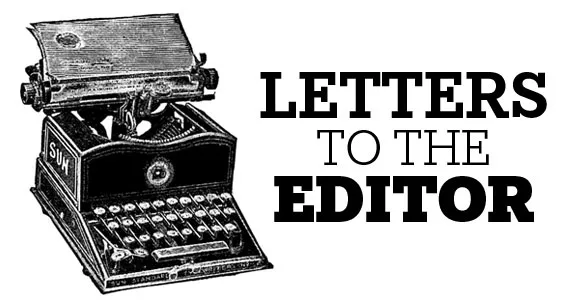 Pagan prejudice
I was so pleased to read Jessie Harrold's story "The neuroscience of ritual" in the Well Being Guide (Jan 11). It's great to see amazing neuroscientific advances providing evidence that supports how we pagans practice. Unfortunately you call attention to us and our religion (which is as protected a religion as Christianity under the law), and speak of our now-proven helpful spiritual practices with a condescending attitude. Shame on Jessie Harrold and shame on The Coast editors for allowing this bias to impact news that should be celebrated. —Lisa, a witch in Nova Scotia
Why did Ms. Harold find it necessary to slam "hippies" and "witchy types?" It is offensive to those of us that identify this way. A good test to see if a particular descriptor is offensive is to replace it with another minority group and see if you'd still use it. I doubt that she would have. I am surprised The Coast would permit this sort of offensive language in an article. While you might think I'm overreacting, consider this: People used to think it was fine to use derogatory slang in a "joking" way about homosexuals, women and visible minorities. It's time to stop getting away with using "witch" that way. —Cyndi Brannen, Halifax
---
Crime punishment
In many US states, right-wingers have succeeded in imposing additional punishments on offenders even after they have served their full, court-imposed sentences. Some rules prevent convicted felons from voting, serving on juries, or receiving social programs like medical care and food stamps.
Others govern where they can live, whether they can keep their kids, even what jobs they can hold. The American Bar Association catalogued 45,000 restrictions imposed on former felons after they have paid their debt to society in full.
In last week's story "Cornwallis panel nominee's sexual assault conviction," Jacob Boon questions whether Potlotek First Nation Chief Wilbert Marshall is fit to serve on the commission that will make recommendations about the statue of Halifax founder Edward Cornwallis, who led a campaign of genocide against Nova Scotia Mi'kmaq. In 2008, Chief Marshall was convicted and sentenced to three years in prison for sexual assault—specifically, for having sex with a much younger woman who passed out after drinking. As a result of his conviction, he was automatically removed as chief.
Ten years have passed. Chief Marshall served his sentence and was released on full parole. His community re-elected him chief in 2010, 2012, 2014 and 2016. The Assembly of Nova Scotia Mi'kmaq Chiefs selected him to serve on the Cornwallis statue commission.
Mr. Boone [sic] takes pains to signal his feminist bona fides. He adopts an expansive definition of "violence." He asserts, incorrectly, that Chief Marshall was "convicted of rape." ("Rape" disappeared from the criminal code decades ago, a reform aimed at preventing hair-splitting defences by sexual assailants.)
But does Mr. Boone [sic] really want to start Canada down the vindictive path paved by the American alt-right, using moral panic to push for ad hoc punishments and restrictions on top of court-imposed criminal sentences? If so, it is telling that he has selected a Mi'kmaq as his first target. The main result of the alt-right crusade for systematic retribution against US felons has been to disenfranchise visible minorities and isolate them economically. —Parker Donham, Kempt Head, NS
Jacob Boon responds: It is telling that Mr. Donner has more sympathy for the man convicted of sexual assault than the young Indigenous woman who he raped (not a legal term, but an accurate description). Comparing the heinous state-sponsored restriction of human rights on former felons as equal to the question of whether Chief Marshall is a suitable choice for HRM's historical panel on Cornwallis is a deplorable juxtaposition but, as always, thanks for reading.
---
Correction
In Jacob Boon's Jan 4 City section story "Province wants extra $300,000 from HRM for new Convention Centre," an editing error caused HRM finance manager Bruce Fisher's name to be printed as Brice Fisher. We regret the typo.