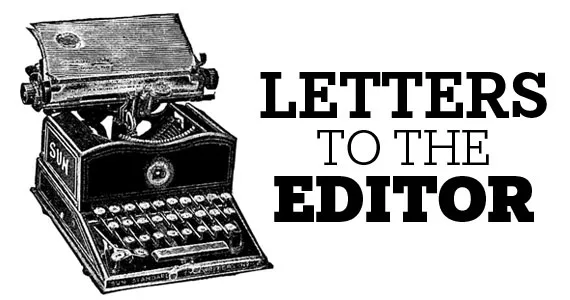 Your fragile rights
Pay attention. Pay very close attention. Not to me, to your rights ("Nova Scotia government closing the book on school boards," Reality Bites story by Jacob Boon, posted January 24 at thecoast.ca).
When you went to work Wednesday morning you had five votes. Provided you were a Canadian citizen, there were five elected bodies in which you had a say and could exercise your franchise at election time, from the local level through to the federal. By the time you got home, that number had shrunk to four.
Love school boards or hate them, think them useless or not, any say you might have had in the matter was obliterated. I'm a school board member and I've questioned our relevance repeatedly, but I've always come back to democracy as the best way for the public to have a seat at the education table. It still strikes me, imperfect though it is, as the best vehicle, and I was dumbfounded by the ease with which the party of the day could eliminate it on behalf of everyone; eliminating, into the bargain, the main voice of challenge.
It's scary to learn how precarious a thing a vote is. How the lawmakers, the politicians, this season's arbiters of civil rights, can wipe out your vote with little more than a consultant, a presser and some legislative fiddling. And unless you take an interest now, who's to say where it stops? Look to the south if you need reminding of how important a thing a vote is. —Cindy Littlefair, Halifax Regional School Board, District 4 representative
Symbolic debate
The controversial image of a noose on Tusket Falls Brewing Company beer cans is not synonymous with oppression or violence against one specific race ("Brewery said they weren't going to pull Hanging Oak beer, but now they are," The Feed story by Rebecca Dingwell, posted Jan 24 at thecoast.ca). This noose, the hanging oak, is part of the history of Tusket, the court systems and the laws that govern this country. The oldest courthouse and gallows in Canada are just a short distance from that tree, which served as a tool to deliver justice for crimes like murder. The fact that a brewing company chose to place it on their product is probably not the wisest marketing tactic, but nevertheless it is part of our history. —posted by Len Leblanc at thecoast.ca
It was poor taste for to think anyone would see that image and not be offended. Common sense is a flower that doesn't grow in everyone's garden. —posted by Deb LeBlanc-Kerr
It's almost comically common to associate a random noose in a tree with violence. Lynch mobs loved them. —posted by Amy Longley
Info Mourning
It will be sad to see (hear) Don Connolly retire from CBC ("Good morning, and good luck," cover story by Katie Toth, Jan 25). His finale should be called "Information Mourning."
—Brad Morrison, on our Facebook page
Best in Canada, maybe the world.
—Thomas Duffett on Facebook
Wow! Don Connolly blows off Frank Zappa. Talk about cool! All the best to him and the Connolly clan. —Michael R. Murphy, Halifax
Connolly says Frank Zappa was his worst- ever interview. To quote: "[Connolly] asks his first question. The answer: 'No.' Connolly tries another. 'No, you're wrong there.' A third question. 'No, I don't think so.'"
For Zappa to answer "no" to every question means they were yes/no questions—cardinal sin at the CBC, no?—probably preceded by Don's specialty, a lengthy personal opinion which is basically a statement asked as a question, with little interest in the response. Zappa couldn't be bothered to play the game. With good reason.—Peter Roberts, Halifax
Correction
Judy Haiven was identified as a former investor relations professor in last week's story "Fighting for workplace equity," by Rebecca Dingwell. In fact, Haiven specialized in industrial relations. We apologize for the error.