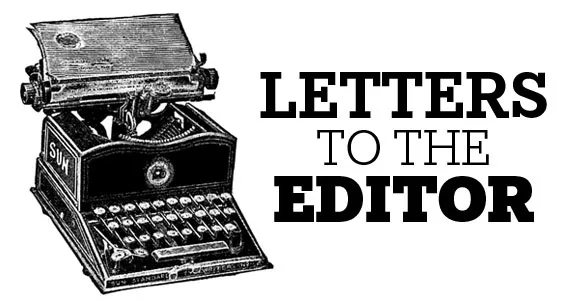 Critical shrinking
I directed the play SALT, which was presented by the King's Theatrical Society last June. In last week's theatre year-in-review piece "Fuck this, I'm out," Lara Lewis wrote the following line about SALT: "In student theatre, Izzy [sic] Patterson's Salt [sic] for the King's Theatrical Society was disgustingly appropriative, using an Indigenous character as an object for white characters to perform actions around and dismissing the trans experience as a phase."
It shows an extreme lack of integrity on Ms. Lewis's part to pass judgment on a show she did not even see. And allowing someone to write about SALT with no knowledge of the production is absolutely absurd. It is incorrect and defames the play, Issie Patterson and everyone involved in the show. —Christopher Tully, Halifax
---
I agree completely with Lara Lewis that there should be more diverse representation in the Halifax theatre scene. By writing a play that included an Indigenous character, a gay character and a character with a Chinese background, I was trying to push away from white-, heterosexual-dominated stories, to tell a story that was challenging and different for me. So, I can't help but wonder what people think of a white, straight woman writing from all these different perspectives. Do people truly believe I am forbidden to write characters who are different from me culturally, racially, religiously or sexually? If so, how can I ever grow creatively?
I knew when undertaking this project that I couldn't create an Indigenous character out of thin air if I wanted it to be an authentic portrayal. I interviewed four Halifax locals with Indigenous backgrounds about their thoughts and experience on racism. The last question of my interview was always "How do you feel about a white person creating this Indigenous character?" They all replied in the same way: The fact that I was speaking to Indigenous people about their experiences meant I was putting effort into the authenticity of the story. After each showing of SALT was a talkback in which audience members were invited to raise questions or concerns about the content: Racism, ignorance, identity and homophobia. Had the writer who dismissed my play as "disgustingly appropriative" without seeing it actually attended, maybe she could have explained what exactly she felt was "disgusting."
Other white writers and members of the theatre community expressed their uneasiness about this story. They felt unsure if I was "allowed" to write a native story. But this was not a story solely about Indigenous life and culture. It took place in a predominantly white small-town in Ontario, a setting I am familiar with. The three minority characters all told their stories about feeling marginalized and often disrespected by the narrow-minded population of the town. I was not in any way trying to appropriate perspectives. I wanted to say: "This discrimination is still happening in our country, and it is so wrong."
To teach the artists of Halifax that we cannot say these things, that we cannot tell these stories, is oppressive and restricting and only strengthens the barriers between people. Yes, we must be respectful and do our research if we explore new perspectives. But that goes for the people who watch and criticize our work, too. It's a pretty simple rule: If you want to criticize a play, watch it first. —Issie Patterson, Halifax
---
Lara Lewis responds: My relationship with SALT is that I was present for a workshop production. After hearing scene-by-scene breakdowns of the finished version from three individuals in the theatre community, I chose to boycott it.
My article was based on my experiences with theatre in 2016; mainly in the context of shows I've seen, although there was one occasion of extreme note in which my lack of seeing a show was an experience in and of itself. All the views expressed in the article were my own, although they were certainly influenced by the theatre community and theatre audiences around me, and it would be amiss to think of these experiences as isolated.
---
Correction
In the December 15 issue, Jacob Boon's "Development roundtable" incorrectly stated the redevelopment of Fenwick Towers was called The Views. It is—actually—spelled The Vüze.