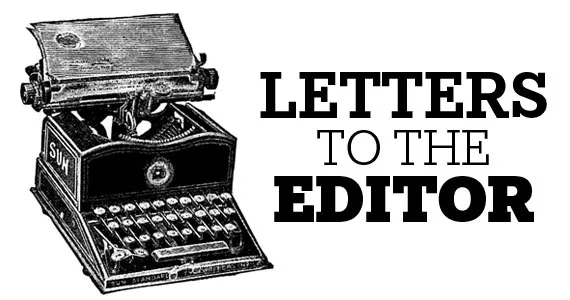 Patches of cruelty
Every year the cold weather comes, and every year I see the Canada Goose shoulder patches come out. I'm an animal rights activist, and just generally a socially conscious person. There are many wrongs out there that are difficult and complex to solve, and there are ones that aren't. Status-conscious people are paying $950 for a coat and $175 for a simple toque with the iconic patch on them. How many of them are aware that the fur trim on these coats was taken from coyotes who died horrible deaths in incredibly cruel traps? Wild and beautiful free-living coyotes who were going about their business and stepped into their brutal ends, their cries for help unanswered. Arguably just as horrific are the life and deaths of the factory-farmed geese, whose feathers are made into goose-down insulation for these coats.
Warm they are, but just as warm are coats made from synthetic material. Supporting the businesses that don't use dead animals means supporting the progressive people looking at creating greener synthetic materials. Believe it or not, lab-grown "clean" meat is coming soon and lab-grown fur is in the pipe, too. If you are an animal lover, like everyone I've ever met claims to be, try wearing that label on your shoulder or forehead instead. —Ty Savoy, Lake Echo
Waitlist watching
The article "Waitlist, schmaitlist" talked about how Adam Barrett, who was among the 50,000 people on the province's official waitlist for a family doctor, responded to a clinic's call for new patients and got a doctor "just like that" (City story by Caora McKenna, November 29).
I had the same thing happen to me. I was informed by a friend that a new doctor opened a practice in Antigonish, so after spending over two years on a waitlist I decided to take matters into my own hands and drove to Antigonish. Within a half hour I had a new family doctor. The so-called list is apparently not being monitored or managed properly. —posted at thecoast.ca by Steve Angst
A stain on the city
Your 2018 recap of 25 major local stories failed to mention one item that alerted Halifax residents to a disturbing element in our city (Year in Review issue, December 13). On October 7th, somebody demonstrated an offensive lack of respect and a deep ignorance of our city's navel war history when they vandalized and defaced the Halifax Naval Memorial in Point Pleasant Park with painted graffiti. —Leo J. Deveau, board member, Halifax Military Heritage Preservation Society