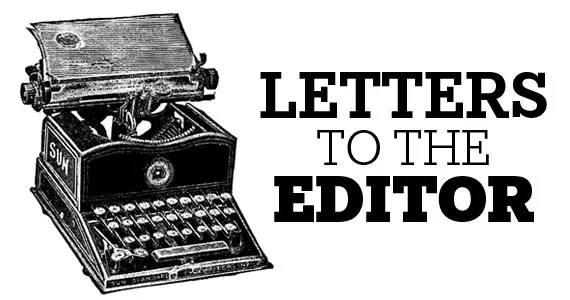 Smokin' mad
HRM city councillors have constantly professed that transparency, conversation, education and public consultation are the tools they that they prefer to utilize when dealing with matters concerning the public. However, recently they have blindsided tobacco smokers and vapers alike with a stealthy move that passed a bylaw that severely restricts smoking tobacco in the open air ("Sober second thoughts on Halifax smoking ban," The City story by Jacob Boon, August 2). This bylaw was brought in on the coattails of the upcoming legalization of cannabis, with no public invitations to discussions or conversations or any other form of input or feedback.
Why lump the smoking of cannabis together with the smoking of tobacco? Are there not existing restrictions on tobacco smoking and vaping in force, and have not these existing restrictions been accepted by the public and business owners and seemed to be working out fine these past many years?
The explanation originally offered for the combining of the two was that cannabis and tobacco could be confused with each other, therefore these limitations and restrictions would have to be placed on both. One wonders how often marijuana joints, bongs and pipes get confused with tailor-made filter cigarettes, cigars and vaping devices?
We learned lately from councillor Lisa Blackburn on a recent local radio talk show that the tobacco side of this bylaw was complaint-driven and that cannabis legalization was merely the trigger. Which is it?
Was the upcoming cannabis legalization merely a good opportunity for council to further restrict tobacco smokers and vapers? Smokers are already treated like second-class citizens—segregated, put out in all sorts of weather and expected not to say a word because they have an addiction to nicotine, an addiction to a legal substance akin to caffeine. Some have kicked the habit, and bravo to them, but please don't stand in judgement of those of us who didn't.
Heroin addicts get more support than smokers do, and are given methadone paid for by the government for maybe the rest of their lives. Those still using are supplied clean needles and a place to hit up, and have access to sharps receptacles as a safe means to dispose of them. Where are their receptacles to place cigarette butts—has anyone seen one lately big enough so that it doesn't overflow? Smokers have been called a burden on the health care system, a system that some have been paying into all their working lives, and some seniors for half a century.
Air quality is also brought into the mix. Of course "clean air "and "smoke-free places" laws are always thrown up in the faces of smokers, although they have no real references to tobacco smoke in a space as big as all outdoors.These acts deal primarily with defined and confined spaces, but it sounds good anyway if uttered by a non-smoker with a raised voice and said quickly enough.
Nova Scotia's Clean Air Act is supposed to deal with municipalities like HRM teeming with motor vehicles, engine-driven construction machinery, buses and police cars idling in winter (so computers don't freeze up). It deals with municipalities that are in a constant state of demolition, renovation and construction, with all the things that these machines and processes introduce into the air: Carbon monoxide, dust and other harmful particulates to name just, a few in quantities unknown. Strangely no new limits or further restrictions have been imposed on developers or builders to control this contamination of the air, a real cause for concern.
Good luck as well to the enforcement people when they ask for ID, as even police need a very good reason to ask for ID (Google it). This is still free country. The people who are in Metropolitan Regional Housing will also be pleased when they are told this is city property, no smoking inside or out.
These types of heavy-handed regulations only breed rebellion in smokers and more animosity between the warring factions. The result will certainly be negative. But we smokers also have to realize that we are affecting the space of the people around us by smoking, and non-smokers do not affect our space. So be courteous to non-smokers regardless of their damnation of us. Give them plenty of room and never smoke near children, and perhaps one day this animosity that exists between us will be lessened and we can all get along and enjoy this beautiful place we call home. But it will be awhile. —Frank Foster, Halifax