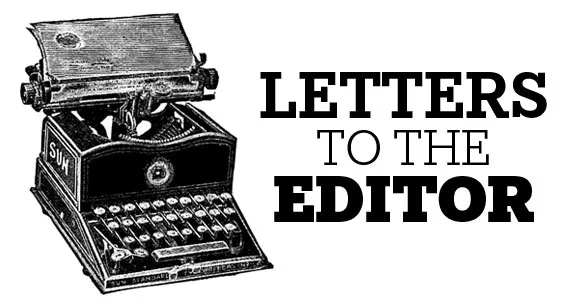 Privilege check
Further to your recent cover story about street checks, I am a white, middle-aged guy and I got stopped by the police last month in Clayton Park ("Checks & changes," feature by Julia Simone-Rutgers, April 4). I didn't commit a moving violation, but the officer ran my plates and found out I hadn't renewed my license. I apologized and told her I had been too busy to renew it for the past two months, because it would mean leaving work during the day and waiting in line. She said she understood but it was still a violation. Then she noted the cracked windshield on my van. I told her the vehicle was on its last legs. She smiled and said, "OK Mr. Roberts, you can go, but make sure to get that license renewed and get that window replaced."
I said thanks and off I went, happy that she didn't notice one of my headlights was out. No tickets, no fines, no hassle. It reminded me of that Eddie Murphy "White Like Me" sketch on SNL, where white people give free things to each other. That is white privilege. It isn't fair, but it feels great when it comes your way. —J. Roberts, Halifax
---
Save the oil jobs
The Gerald Butts-Justin Trudeau regime cancelled the Northern Gateway pipeline, then forced Energy East out with additional burdensome regulations. Who cares about a potential economic boon for New Brunswick and the port of Saint John, when Montreal's "environmentalists" have to be appeased (even as they dump raw sewage into the St. Lawrence River)?
Adding insult to injury, Butts-Trudeau wasted tax dollars purchasing the Trans Mountain pipeline some months ago for an amount well in excess of its value, then surprise, neglected to extend it. One wonders what judicially mandated extra talks with Indigenous groups will yield. Don't be surprised if Trudeau officially kills Trans Mountain early in his next mandate, assuming he is re-elected. How many jobs were lost or never created because of Liberal dithering with the oil patch?
Suffice it to say, it is rich for Butts to claim the federal government was only trying to "save jobs" when he, the prime minister and their minions—including the clerk of the Privy Council—unsuccessfully pressured the attorney general to pursue a deferred prosecution agreement instead of criminally charging SNC-Lavalin, which violated Canadian law by securing contracts in Libya with bribes to some Libyan officials.
Of course, early on in the SNC affair, Trudeau and Butts assured us the erstwhile attorney general's demotion to veterans' affairs minister only happened because Scott Brison resigned from cabinet. Now we know! You know what they say about friends like these, Scott. — Kris Larsen, Halifax
---
Flat taxes are fair >br> I'd like to respond to the letter from V. Bradshaw entitled "The 'average' lie" in the April 4 issue. Bradshaw makes the argument that Halifax Regional Municipality should charge a flat rate for everyone receiving the same level of municipal service. I strongly agree.
I am a homeowner who lives within the boundaries of HRM. Our home is assessed at $333,900 and we pay $3,384.61 in yearly taxes. We do NOT receive equal services such as city water and sewage. Our water is drawn from a well, and flushed into a septic tank. Our garbage is collected once every two weeks. Our mail is delivered at a "super box" half a kilometre away. Our street is plowed two days after a storm, even though several neighbours work as firefighters, surgeons and nurses, providing essential services in Dartmouth/Halifax. We live 20 kilometres from the nearest hospital and high school. Who are the recipients of the services we are paying for, but do not receive? — L. Costanzo, HRM
---
The malaria fight
April 25 is World Malaria Day. Little known by most Canadians, malaria threatens almost half the global population, over 3 billion people. Hundreds of thousands die each year.Emerging strains need to be destroyed quickly, before they have a chance to spread and create a global catastrophe. The world has a powerful tool—the Global Fund to Fight AIDS, Tuberculosis and Malaria—and these new strains can be stopped in their tracks. It's critical that we at last step up and contribute our fair share of funding. —Nathaniel Poole, via email