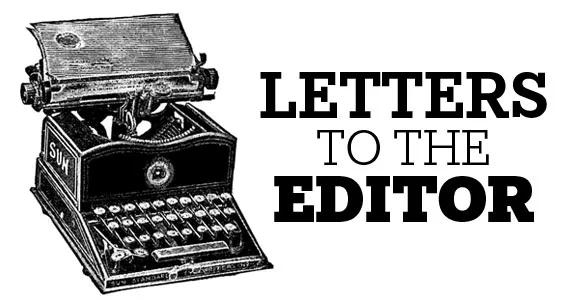 A report retort
I write in response to "Liberals pay lip service to feminism while failing survivors on campus, again," the opinion piece submitted by Aidan McNally, chairperson of the Canadian Federation of Students—Nova Scotia, which appeared in The Coast's Voice of the City section on March 15. McNally's commentary on the development and implementation of the report "Changing the Culture of Acceptance: Recommendations to address sexual violence on university campuses," released in January 2017, is inaccurate and bears correction.
The effective prevention of sexual violence and protection of students are important priorities to Nova Scotia's universities, which fully endorsed the report's 10 recommendations. The breadth of the recommendations will lead to identifying opportunities for improvement in the education and training of students, staff and faculty to deal with this serious issue.
McNally indicates the report's "intersectional approach to the issue of sexualized violence...was only the direct result of the tireless contributions of students, the Antigonish Women's Resources Centre and the Avalon Sexual Violence Centre." She is correct in crediting their input to the report's recommendations, but fails to recognize the contributions of others at the table, namely universities, the NSCC and government representatives.
In her capacity as CFS chair for Nova Scotia, McNally goes on to say that while the report's "final recommendations were ones we could stand behind, the final report omitted the most critical contributions—a call for implementation timelines and accountability mechanisms."
While McNally was not at the table, I can assure readers that her CFS predecessor was not only an active contributor to the development and vetting of the report's 10 recommendations, she, along with all committee members, endorsed and signed off on the final text of each recommendation. Universities are fully committed to working in close collaboration and cooperation with students, government and each other, utilizing all resources and best practices in the planning and implementation of the report's recommendations. —Peter Halpin, executive director, Council of Nova Scotia University Presidents (CONSUP)
Calling bullshit
Thank you the Coast for running your article on efforts here in this wonderful city to stop events in the name of entertainment, which feature animal exploitation and abuse ("Bull-riding event draws animal welfare protest," City story by Sam Gillett, April 5).
Bulls don't buck for fun. They do it because they're shocked by 5,000-volt pocket-sized tazers. They do it because they have tightly cinched straps around their abdomens, and they buck because grown men and women twist their tails. All to cause pain. All to put on an "entertaining" show.
I've seen a shift for the good towards more and more people placing nonhuman animals inside the circle of human compassion and empathy. Bull riding events, like circuses with exotic animals and pig scramble events—now both gone from NS—are anachronisms. In light of today's knowledge of nonhuman animal sentience, they should rightly be banned from our fair city and province. Nonhuman animals suffer, they feel pain like we do.
The petition to stop the Halifax event of Professional Bull Riders Canada's Elite Monster Energy Tour, scheduled for May 26 at the Scotiabank Centre, already has more than 71,000 signatures. I encourage you to add yours at bit.ly/2q8L2ea. There will also be a "Stop Cruel Bull Riding Events in Halifax" protest: bit.ly/2GHV2pW.
There aren't many issues that get as much attention as animal abuse. I do hope city council sees from all this interest in this issue, that Halifax is better than this. We are a modern city, in a place where tourism is so important, that has to be aware of its reputation world wide—and this reputation is tarnished when we endorse such animal abuse. —Ty Savoy, Lake Echo
Correction
In the March 15 story "Ancestral Roots Awards offers overdue recognition to young Black leaders," the caption under the photo of Kyah Sparks incorrectly described Sparks as the event organizer. In fact, Sparks was the host and Chanae Parsons was the organizer. The Coast regrets the error.