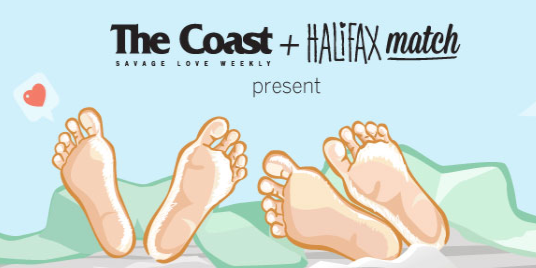 We want details, Halifax.
The holidays are over and Valentine's Day is right around the corner, which means it's once again time for The Coast's annual Sex+Dating survey.
Every year we ask everyone in HRM to share their deepest desires, sweetest memories and kinkiest fantasies. Last year over 900 of you delivered on all fronts, and now we're back for another statistical tryst.
You can find the full survey here.
Go slow and spend as much time with it as you want, or make it a quickie and skip over any questions that don't apply or you don't feel like answering. Just remember, the whole thing's completely anonymous. So speak from the heart.
And please remember to add in any feedback or comments at the end. Like our love for you, this document evolves and grows stronger every year (primarily based on your comments). This year, for instance, we have several more questions about polyamory, along with an increased focus on issues that come up in longterm relationships—both suggestions called for by readers last year.
Answers will be collected and the highlights published in The Coast's February 9 issue. Any identifiable information we find submitted in the answers—accidentally or purposefully—will be edited out at our discretion in order to preserve privacy.
<3