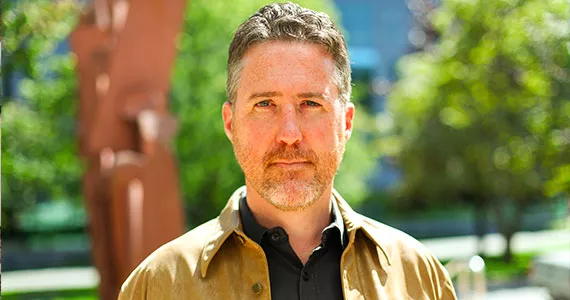 A lawsuit filed by Michael Kydd is being closely watched by the legal community, but it could also have a huge impact on social media platforms and how we use them.
Rob Currie, professor at Dalhousie's School of Law and director of its Law and Technology Institute, says it's a "cutting edge" case.
"Electronic communication and social media gives people new tools with which to hurt each other," Currie says. Sometimes that's with malicious intent, sometimes it's poor judgment. But because technology develops so much more quickly, the law is always playing catch-up.
Kydd, a former part-time professor at Mount Saint Vincent University, has named four parties in his lawsuit (filed last month): The university, Twitter, Bell Media Inc. and one of his former students. Kydd claims he and the student had a consensual relationship during the fall of 2014, but his statement of claim alleges the woman falsely accused him of sexual assault in a complaint to MSVU and police.
He also alleges that the woman shared an intimate photo of him that winter. A redacted version of the photo obscuring Kydd's genitals was posted on Twitter by Glen Canning—the father of Rehtaeh Parsons—and included in a story by CTV, a subsidiary of Bell Media. Kydd alleges the student approached Canning and convinced him to publish the photo to take advantage of his large social media following. The statement also alleges Canning tweeted an uncensored version of the photo, which Canning denies in an email to The Coast.
None of the allegations in the statement of claim have been proven in court.
The woman, who had not been served at the time of publication, declined to comment until she obtains legal advice. Because of the allegations of sexual assault, The Coast is not naming her unless she agrees to be identified.
Notably absent from the list of defendants is Canning, who says he was trying to help the student. At the time he initially defended his publication of the photo—which he deleted the same day—but now admits he was the wrong person to help and wasn't in the right frame of mind in January, 2015, coming just a few months after the two youths who shared a photograph of his daughter had plead guilty to child pornography charges.
Donna Wilson, the lawyer representing Kydd, says he didn't want to sue Canning.
"He shouldn't have posted the photo, but we still believe that the woman is the more culpable party," Wilson says.
Wilson, who runs her own firm in Toronto, previously represented a female client who successfully sued an ex-boyfriend for posting a video of her on a porn website. An Ontario court ruled that the former boyfriend had to pay $142,000 in damages. It was the first time a Canadian lawyer successfully sued for a privacy tort.
But an Ontario appeals court judge has dismissed that order and called for a retrial because the ex-boyfriend didn't have a lawyer and wasn't able to defend himself. Currie says the case is interesting, but isn't a legal precedent yet because it hasn't passed the Supreme Court of Canada. Only then would it be binding on the courts.
Kydd's lawsuit, which claims $1 million in damages, will be the first time someone in Canada has sued Twitter over the posting of a photograph, says Wilson.
"They know that this is a problem and they haven't done anything to prevent it even though they are capable," she says in a phone interview.
Wilson actually predicted the involvement of parties like Twitter in similar cases for large damages last summer. In a talk she gave to the Canadian symposium of the International Association of Privacy Professionals, Wilson alluded to "getting some deep pockets on the line."
"There are going to be parties who will be defendants who, to them, getting rid of something like this for a certain amount of money is like nothing to them," Wilson told host Sam Pheifle Pfeifle. "They would rather pay you some—how do I say this without swearing?—go-away money."
Kydd, whose resignation was not accepted by MSVU, was subsequently fired after an investigation into the matter revealed he breached the school's code of conduct for failing to disclose "a relationship with a student, which resulted in academic bias."