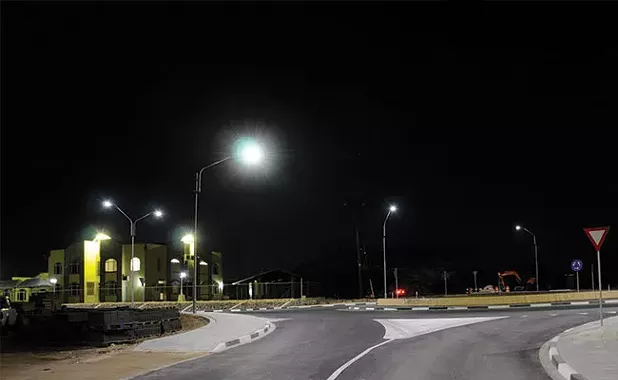 The light at the end of the tunnel is costing Halifax an extra $8 million.
The municipality's budget for installing energy-efficient LED streetlights has increased from $47 million to $55 million—a result of several operational delays in the massive public works project.
Council approved the increase as part of a
yet-to-be-declassified staff report
back in June. The Coast has not seen a copy of the report, but its contents have been confirmed by city hall.
According to HRM manager Bruce Zvaniga, the extra money is due to a higher-than-expected quantity of streetlights needing replacement, new standards for the safe separation of bulbs from power lines and to fix some faulty poles.
Those issues were unknown two years ago when work commenced due to poor record-keeping from the electric utility.
"Our knowledge from Nova Scotia Power...has proven that it wasn't all that accurate in a lot of cases," says Zvaniga, the director of HRM's Transportation and Public Works department. "So the contractor had to make adjustments, and we had to work through how to make those adjustments."
Shoddy records meant crews were sent out with the wrong equipment to streetlights of different heights, or that needed bulbs of a different
brightness, than
what was listed in NS Power's database. The municipality lost "about a month to two months" trying to figure out how to solve the problem.
"The records were certainly not very good records, in terms of what we received from Nova Scotia Power," says Zvaniga. "One of the side benefits of this whole project is it's now very well-documented. We know what's on every poll; where every poll is; what the lighting there is."
Complicating matters was council's direction
to
literally brighten the city. Under the new lights, Halifax's overall illumination will be increased to match the standards set by the Engineers Society of North America. And that isn't cheap.
"In a lot of cases, although there is a light there, it wasn't bright enough," Zvaniga says. "So the cost of the brighter ones was more than we anticipated."
The intensity of the new streetlights has
already caused complaints
from those trying to sleep under their bluish-white glare. Zvaniga insists it's the colour and not the brightness that's impacting people's serotonin. Short of swapping out all the bulbs again, that's impossible to change. But HRM will be able to dim lights at the request of sleepless residents once the system is fully online early next year.
The municipality purchased Nova Scotia Power's streetlights and took over the responsibility for roadway lighting service across HRM back in 2014. The following year, Newfoundland and Labrador company G.J. Cahill was
awarded the multi-million dollar contract
to replace all 37,000 streetlights with LEDs.
In May, Cahill informed HRM it would be
switching its bulb supplier
from the Amherst-based LED Roadway Lighting to American competitor Holophane. A few weeks later, LED—which has been the recipient of some
$22 million in government investment
for its operations—announced it would be
permanently eliminating 45 jobs
in an effort to remain competitive on the global market. Just as quickly, and without explanation, Cahill went back to LED.
Zvaniga says he's unaware of what caused the flip-flop in sub-contractors. Provided the supplier meets the municipality's requirement, HRM doesn't get a say in where Cahill buys its bulbs.
"I would say their behaviour is similar to what I've seen in other contracts," says Zvaniga. "I'd expect they were having challenges with inventory management."
Chuck Cartmill, executive director at LED, is also at a loss to explain the quick swap.
"I really do not know why this bit of the business was given to a competitor as we did not move on our prices to the contractor and I do not believe anyone from the city was involved," he says via email.
Cartmill notes both HRM and Cahill are great supporters of LED, and the switch likely "had more to do with relationships and spreading some business around" to other suppliers like Holophane.
"At times, our LED lights may not be the lowest up-front cost product and must be differentiated through the best industry life-cycle costing," Cartmill says, "and our people must continually demonstrate this to clients and all stakeholders, which we sometimes fail to do and so we share in responsibility when things like this happen."
Cahill's contract with HRM eats up the lion's share—about $37 million—of the original $47-million project budget. Those costs are expected to be earned back over the next two decades through reduction in maintenance work and energy savings. The LED lights, which use 60 percent less energy, will save HRM nearly $5 million a year.
The increased budget will still be recouped from those savings, promises Zvaniga. Just not as quickly as originally anticipated.
The province has set a deadline of 2022 to replace all of its old streetlights with LED bulbs.