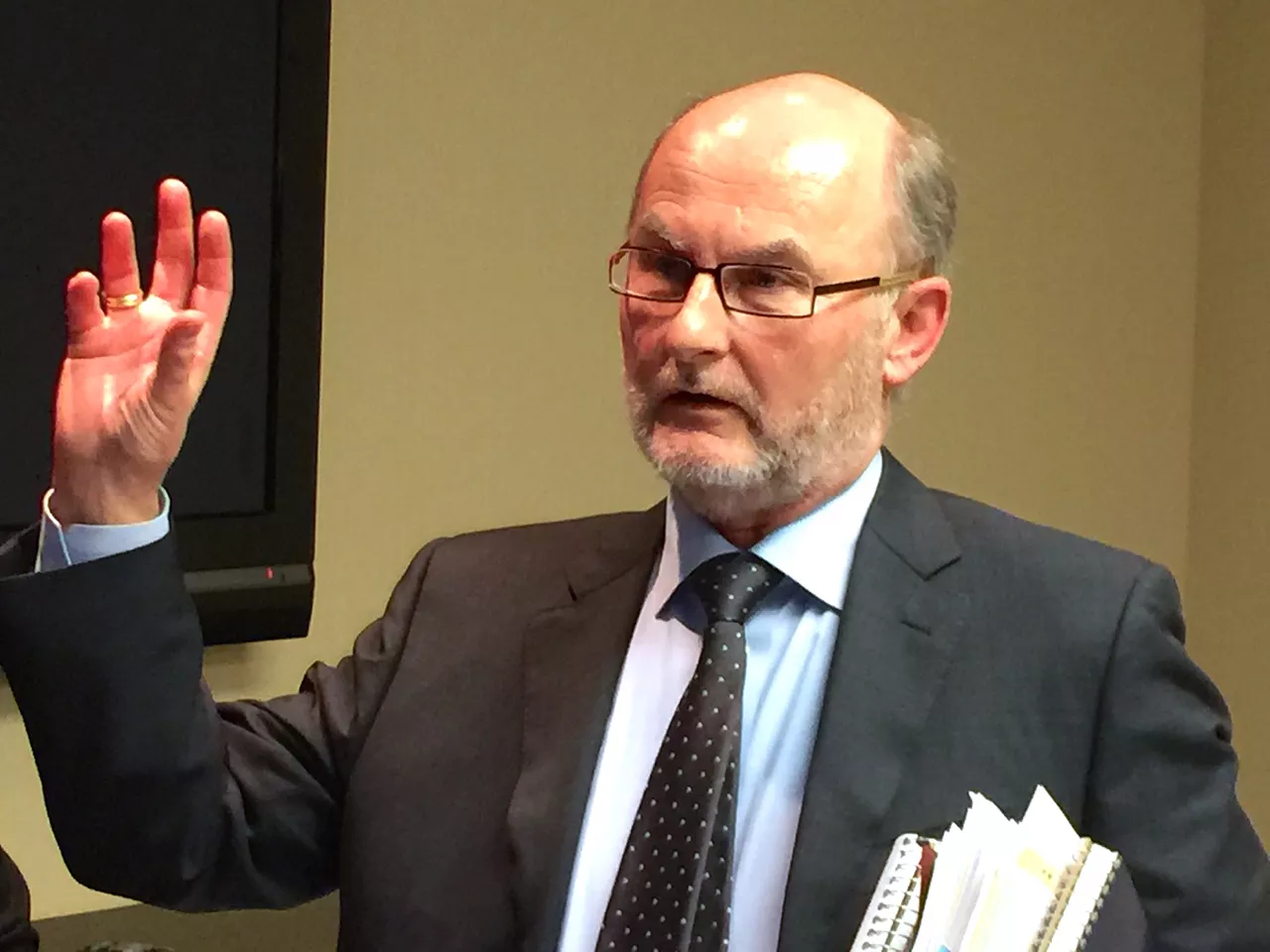 The lawyers for Dalhousie dental grad Ryan Millet claim university administrators advised Millet to say he had never been suspended when applying for his dentistry license.
It's an accusation included as part of a lengthy statement sent out to media this afternoon by Bruce T. MacIntosh (of firm MacIntosh, Macdonnell and MacDonald). The lawyers, who have represented Millet through his academic disciplinary battle, allege Dalhousie advised Millet to answer "no" if any licensing authorities asked if he had ever been suspended.

"Instead of addressing any of the concerns we raised, I was instead encouraged to advise Ryan to mislead and misinform all licensing authorities to whom he would be applying. Specifically, Ryan was encouraged to make no mention of his two month suspension and the finding of blatant unprofessionalism, when applying to licensing authorities...

"...We were told that nothing of the blatant unprofessionalism or indefinite suspension would appear on Ryan's student record, nor would any mention be made of it, if Dalhousie were contacted for a reference check by any licensing authority."
MacIntosh states that he and his legal partners were shocked at the suggestion. "The irony regarding standards of professionalism were not lost on us."

According to today's release, Millet is currently back living in his home state of Utah. He's $400,000 in debt and unable to find employment. MacIntosh states that while Millet has been offered jobs—particularly a position in Oregon which he is waiting on approval for—he's still trying to convince American licensing boards that he is not "a sexist, misogynist and homophobic professional."
Included with today's release was an open letter MacIntosh wrote to Dalhousie president Richard Florizone last week after the release of the external task force's report on sexism at Dal dentistry. Millet, MacIntosh states, is a "good samaritan" who was subjected to a "Gulag-style imposition" and "vilified in very hurtful ways, for doing the right things."
Millet was the only DDS "gentlemen" not to take part in Dalhousie's restorative justice process, because he refused to admit to unprofessional bahaviour. Instead, Millet eventually participated in and completed a remediation program to graduate. As the only member of the "gentlemen" to come forward and publicly apologize under his own name, as well as being instrumental in the Facebook group coming to the attention of university authorities, Millet's lawyers say he feels unfairly punished.
"There is an old adage: surgery successful, but the patient died. That describes how Ryan feels about his treatment at the hands of Dalhousie," writes MacIntosh.
Let's do a quick sampling of MacIntosh's charges:

1. Dalhousie let its crisis management trump due process.
2. The Academic Standards Class Committee delegated investigation to the informal restorative justice process without the authority to do so.
3. The resulting process lacked procedural fairness and placed undue pressure on students to join the restorative justice initiative.
4. Millet and other students weren't forewarned about the "gold standard" for accountability regarding passive membership in social media groups.
5. His suspension from clinic was unfair, unwarranted and beyond the ASCC's scope.

6. Faculty and staff were unable to speak freely about the Facebook issue, or in support of Millet.

Also attached to the release was a response MacIntosh received today from lawyer Sally Gomery of Norton Rose Fulbright. Gomery claims MacIntosh mischaracterizes the task force's report and "makes a number of factual inaccuracies" in his letter to Florizone:
"Dalhousie's president does not have the power to re-write history and pretend that Mr. Millet was not involved in the DDS Gentlemen's Facebook Group for over three years, or that he was not suspended, or that he ultimately did not challenge the ASCC's decision that his suspension was merited. As communicated to you previously, Mr. Millet has no disciplinary record at Dalhousie University. His record reflects that he was found to have engaged in unprofessional conduct and was required to undergo remediation as a result. That remediation was successful. I regret to hear that Mr. Millet's licensure by the state of Oregon may be delayed, but based on the experience of his classmates, I am confident that he will be licensed."
With nearly 4,000 lawyers across 50 cities, Norton Rose Fulbright is one of the biggest law firms on the planet. They were recently ranked as the top firm in Canada for corporate counsel, and now—apparently—are representing Dalhousie.
Last week, the Task Force on Misogyny, Sexism and Homophobia in Dalhousie University's Faculty of Dentistry released its thorough report on just what the hell was going on inside Dal's dental school. It's a detailed autopsy—not only of the Facebook posts that started this whole scandal last winter, but of the harassment of female students, sexist comments from professors and a climate of hostility towards women where complaints were "swept under the rug." Careful to not assign blame, the external report still raises troubling questions about how the university "failed" to properly handle the Facebook crisis.


Constance Backhouse, a University of Ottawa law professor who led the external task force, says she and her panel spoke to 150 students, faculty and staff who described "long permitted sexism, homophobia and racism through a culture that appears caught in a 'time warp.'"
As the only name who was named in Dalhousie's crisis, Millet became the face of the scandal over the past several months. It's a notoriety his lawyers say he never invited.
"His public outing was the direct consequence of the public demonization of all 13 students, that Dalhousie created by lumping all of them in the same disciplinary pot, without any semblance of due diligence or investigation or explanation."
In his letter, MacIntosh tells Florizone that they want Millet's disciplinary findings expunged from the record (on the grounds that the process was fundamentally flawed), as well as an apology from the university president.
"Ryan Millet does not seek to pull down Dalhousie. He is requesting that Dalhousie provide him a lifting hand up."
You can read the full materials submitted by MacIntosh below.