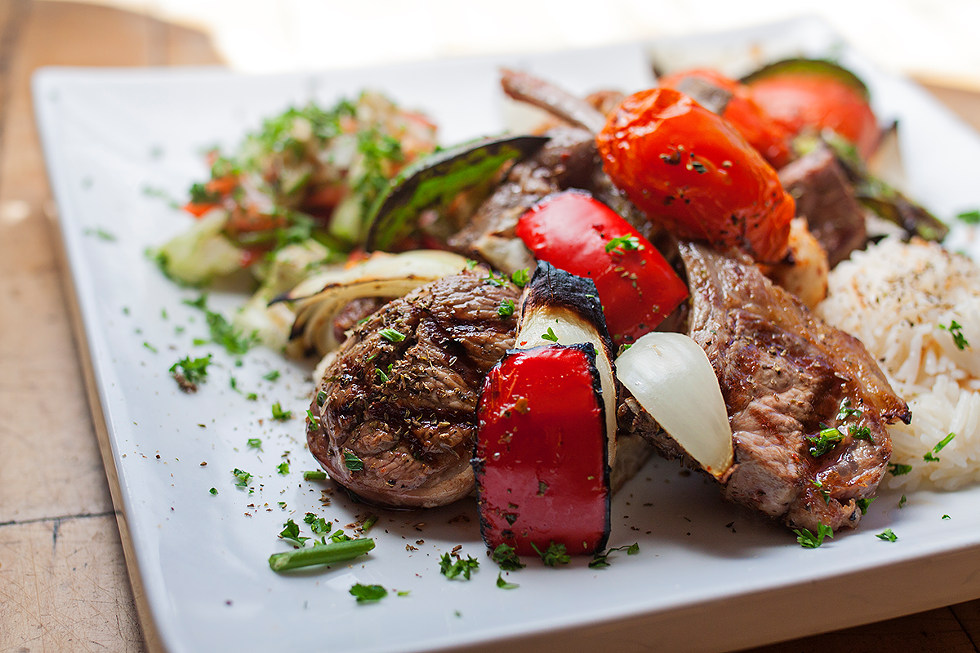 Lamb kofte
Efendy 1569 Dresden Row
"It's the traditional Mediterranean way," says Altin Begolli, of why the charcoal grill plays such a huge role in almost everything Efendy serves. In its just over three years in business, the downtown eatery—owned by Begolli and chef Ali Simsek— has made an unforgettable impression on diners, with its simply spiced, fresh grilled skewers and hot and cold mezze. "People in Canada mostly get frozen lamb, Australian and New Zealand lamb— it has a different taste. But when it's fresh…" says Begolli trailing off, almost in awe of the astronomical difference in flavour. Needless to say, the restaurant uses fresh, Nova Scotian lamb. And if you ask your server for a recommendation, they'll likely point you to a lamb dish. For tenderloin lovers, its usually the beyti kebab, but for a little extra spice? Begolli says the kofte can't be beat.
Ingredients 1lb lamb 1 red bell pepper 1 medium yellow onion 3 cloves garlic 2 medium red onions 2 tsp cumin 2 tsp black pepper 2 tsp salt
Method Mince lamb, pepper, onions and garlic and mix together with spices.
Once all ingredients are incorporated, form a kebab with the meat mixture and spear it with a metal skewer.
Cook on grill—Efendy uses charcoal, your barbecue would work, too—for 5 to 10 minutes, depending on the temperature and your taste. Enjoy with grilled vegetables and pita bread.