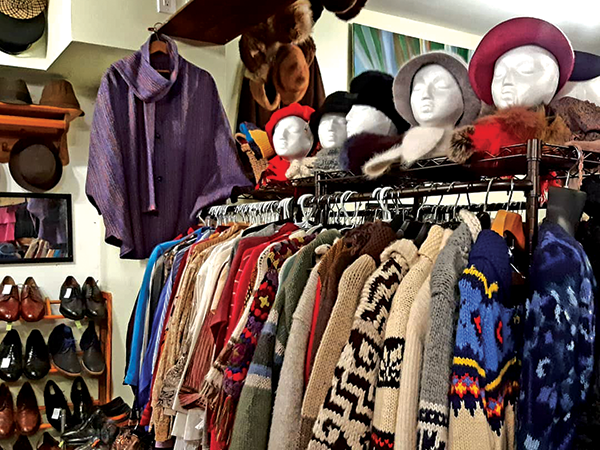 After four years of business in downtown Dartmouth,
Laura MacNutt
says the price is wrong. The
KingsPier Curated Collections
owner—who first ran her vintage clothing shop in a cute spot behind King's Wharf, on the Shubie Canal and most recently at 122 Portland Street—is moving to 1568 Argyle Street because after a recent rent increase, she's says she's been priced out on her side of the bridge.
"The gentrification of some of these places is at the expense of local culture," says MacNutt. "It completely shocked me a space on Argyle was 40 percent less than a place on Portland Street."
The move comes on the heels of last weekend's Halifax Vintage Show, at which KingsPier had its most successful weekend sales to date. MacNutt says despite the fact she didn't initiate this upcoming change, she's thrilled by the potential for growth in Halifax: "I'm so tired of moving. I've signed a three-year lease and I'm very confident in this being a successful elevation of mainstreaming what I'm doing."
A longtime collector and "self-proclaimed snob," MacNutt says she has a storage locker of vintage pieces she's accumulated over the past two-plus decades just waiting to be unpacked. Her shop's tagline—"experienced haute
couture for discerning men and women"—will stay true at the new location, which will continue to offer a boutique experience for thrift shoppers.
"Early on I realized there was no one really satisfying the men's market or the unisex market. And there are a lot of women who gravitate to men's footwear and clothing," says MacNutt of her selection. "It's more about quality and era, I choose things that just don't go out of style—classic, timeless pieces."
She's already started the moving process in preparation for a June 1 opening date, but the Portland Street location will remain open and full of wearable treasures until the end of May.